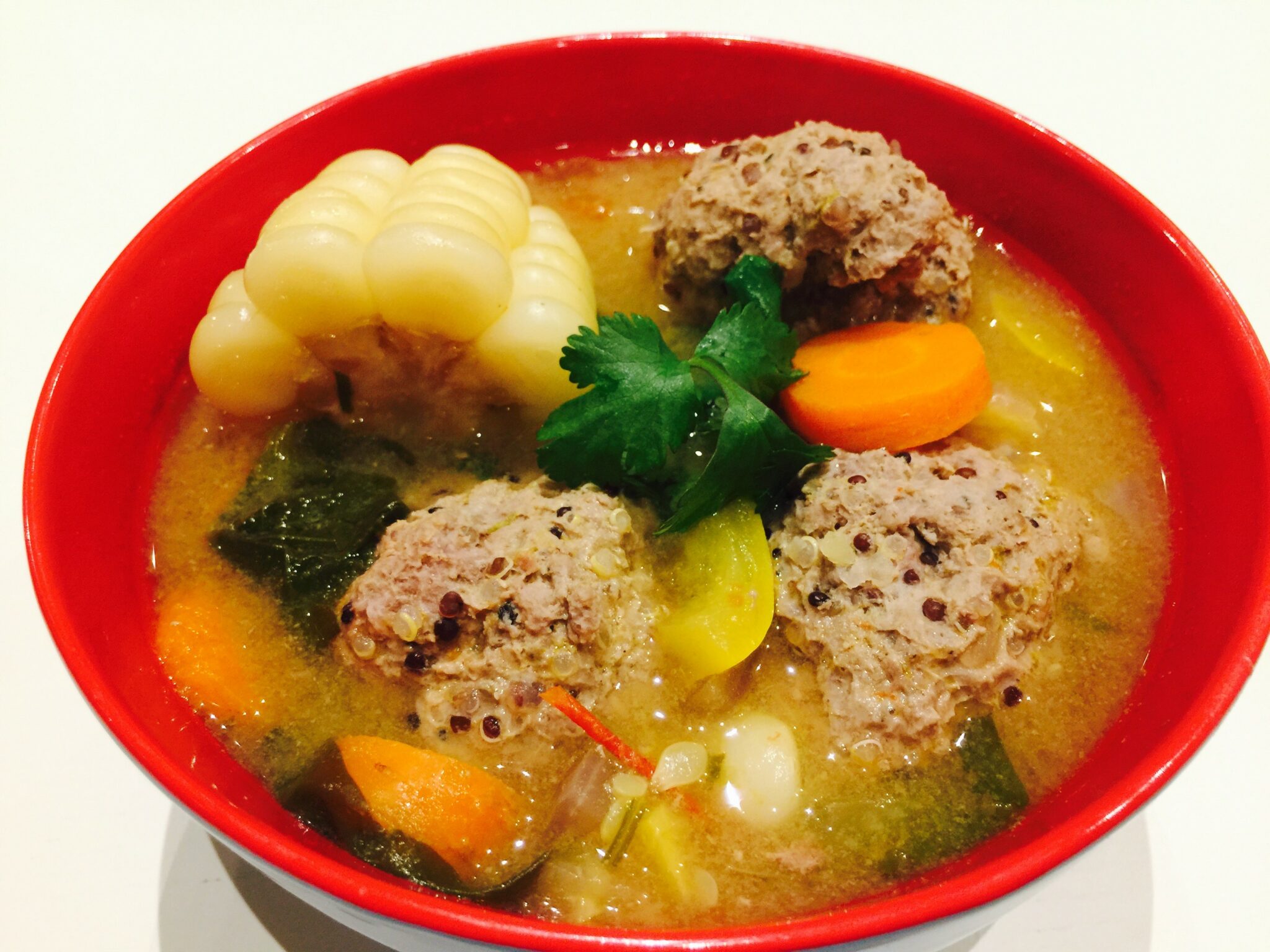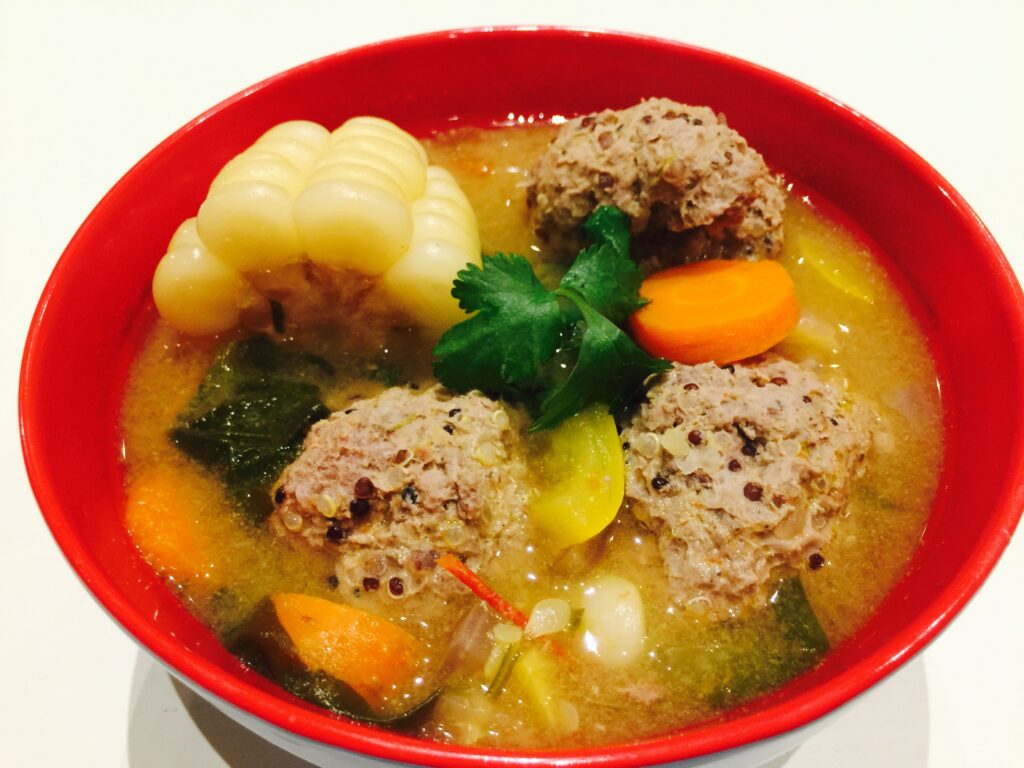 This is a great soup for the cold winter months. Simple and easy to make, the flavors really come together for a new comfort food. Using the combination of beef and quinoa gives you the added nutritional boost of protein and carbohydrates.
Reboot Servings: 1.00 Grains & Starches, 1.50 Non-Starchy Vegetables, 5.00 Meat or Vegetarian Meat, 1.80 Fat
Ingredients
For Soup:
2 yellow zucchinis
2 celery stalks
3 carrots
2 ears of corn, cut in half
3 cups of spinach
4 cups of vegetable or beef broth
1 tsp of salt
8-10 beef & quinoa meatballs
For Meatballs:
1 pound of ground, lean beef (4-7% fat)
1 cup quinoa, cooked
1 egg
1/2 red onion, chopped
Directions
Place all the ingredients for the soup in a medium to large sauce pan. Place on the stove top on medium-high heat. Once the soup comes to a boil, lower to a simmer and let it simmer for 5 minutes.
While the soup is heating up, add the beef, quinoa, egg, and onion in a medium sized bowl. Mix well and form 8-10 3-oz meatballs.
At this point, the soup should have simmered for 5 minutes. Place the meatballs inside the soups, cover and raise the heat to medium. Cook for about 25-30 minutes.