Summer is here and it is getting HOT! So, we need recipes that will not heat up your home so less cooking in the oven and on the stove! Which means less clean up and more time outdoors. I have partnered with Safeway to share with you today's caliente topic: How to beat the heat with delicious, nutritious and easy California Avocados Summer recipes.
I am also excited to share with you two mouthwatering summer recipes by my colleague and friend, RD and author Elaine Magee also known as the Recipe Doctor on Instagram! You should check her out on Instagram @therecipedoctor
She shared with me her California Avocado Superfood Flatbread and California Avocado Caprese Burger that I make for you in the video above.
California Avocados are the perfect avocados for all your American Summer Holidays. Perfect for your upcoming 4th of July and Labor Day festivities (even if they are socially distanced). They are also great for any other occasion, especially now since they are in season! Look for "California" on the label for fresh, premium quality avocados.
Many people struggle to bring home an avocado that's actually ripe and ready to use in their recipes. When you go to the supermarket, how do you know the avocados are ready? When the avocados yield to gentle pressure, they are ready to be enjoyed. If you need to ripen an avocado, place the fruit in a paper bag with an apple, banana or kiwi for two to five days at room temperature (these fruits accelerate the process by giving off ethylene, a natural hormone that promotes ripening).
Ready to start making your own avocado creations? Check out the video above to see me demonstrate the recipes you see below and give you some more facts about the amazing benefits of California Avocados.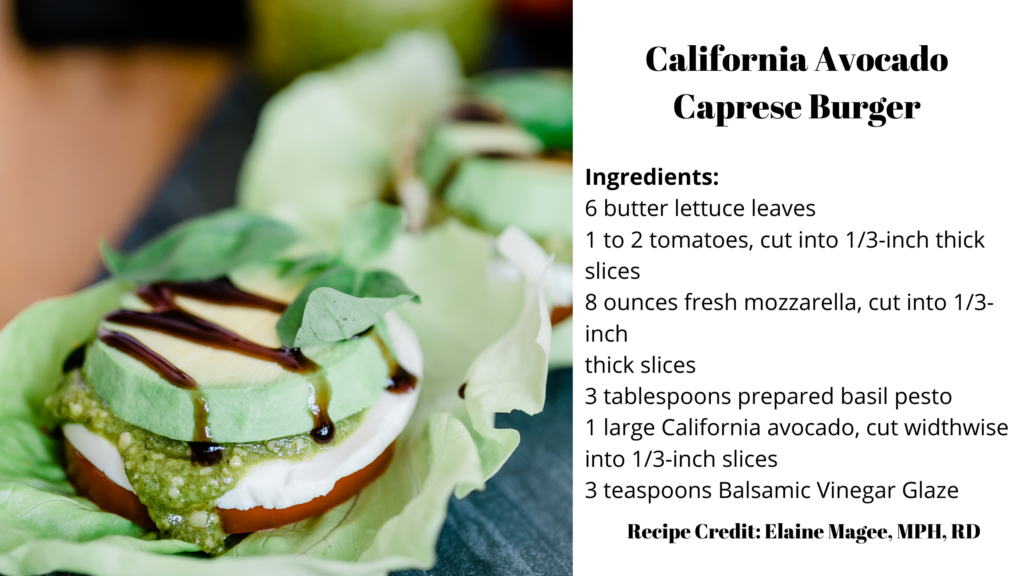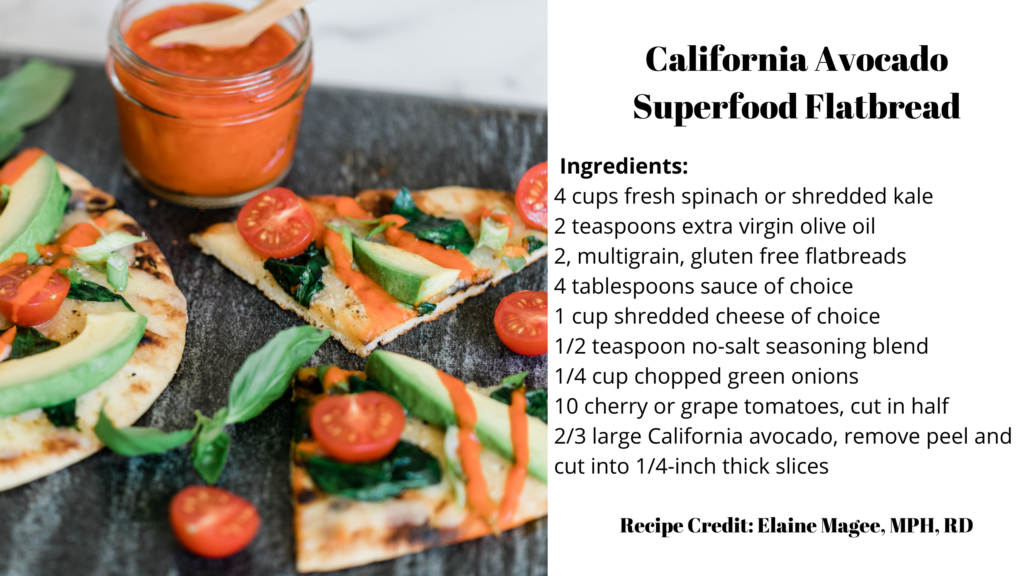 For additional information and more delicious recipes go to CaliforniaAvocados.com