Labor Day weekend is coming soon! It's time for back to school and, in many states, summer is dwindling down. For many Americans, it is potentially the last day of outdoor summer fun. In fact, the U.S. Census Bureau says that 46.5% of Americans plan to grill on Labor Day and, according to client anecdotes, people could eat up to 2000 calories in a single Labor Day meal. With all of the hot dogs, hamburgers and homemade desserts up for grabs, it's definitely a weekend of goodies.
This also means that along with a day off from work, a day off from healthful eating could be in the cards. Fatty meats, caloric beverages and sugary treats are sure to make their way onto your plates while celebrating with friends and family. So how can you maintain your summer body without being a bore at your party? So I have partnered with Farm to Family by Butterball to provide you a delicious recipe that can definitely be included during your grill time and be perfect for the entire family.
These products are perfect for a barbecue because of their delicious taste and versatile uses. They also have low saturated fat, but high protein content that will keep your heart healthy and leave you and your guests satisfied. The best part is that all Farm to Family ground turkey is fresh, natural and also the first turkey brand to launch products raised with no antibiotics ever. It is also 100% hormone and steroid free.
For this occasion, I developed BBQ Ground Turkey Stuffed Peppers using Farm to Family by Butterball ground turkey. Not only will this product give you at least a vegetable serving, but also a good amount of lean protein. Other products that they offer include turkey burger patties and smoked turkey sausage. For more delicious products, visit Farm to Family.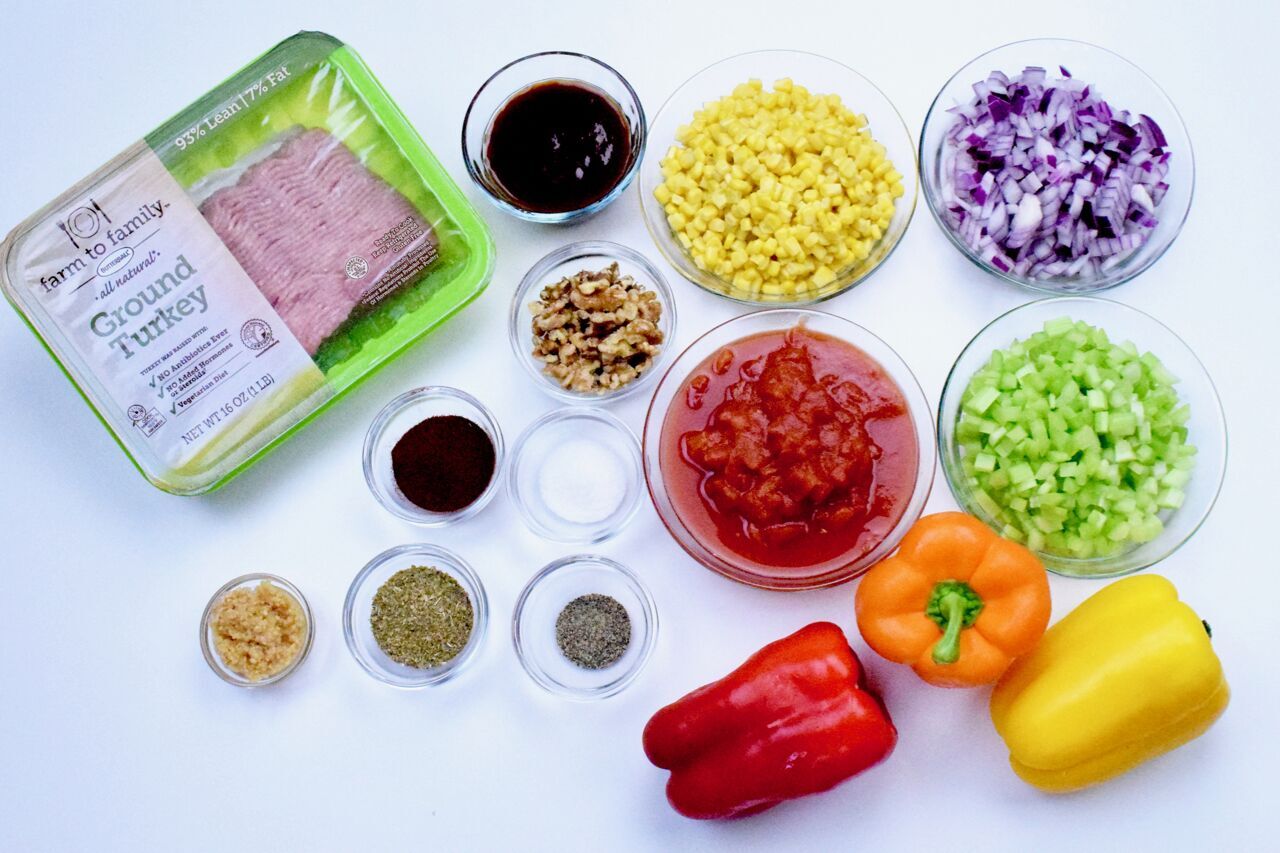 Ingredients: 
1 tablespoon canola oil
1 large onion, diced
2 tablespoons crushed garlic
4 celery sticks, diced
2 pounds Farm to Family Ground Turkey
1 (14.5 oz) can diced tomatoes
1 can corn, drained
2 teaspoons sea salt
2 tablespoons oregano
2 tablespoons chili powder
1 teaspoon black pepper
½ cup walnuts, crushed
½ cup bbq sauce
8 bell peppers, halved
Canola oil spray
Directions:
1. Heat oil in a large pot over medium heat.  When hot, add onion. Cook for 2 minutes.
2. Add garlic and celery to pot. Cook for 2 minutes. Add ground turkey and mix well.
3. Add tomatoes, corn, salt, oregano, chili powder, black pepper and walnuts and mix well.
4. Add the bbq sauce mix well. Cover and simmer for 7 minutes.
5. Preheat grill to 400 F.
6. Divide ground turkey mixture among the 8 bell pepper halves. Place in a well-oiled iron skillet pan or aluminum foil tray.
7. Place pan or tray on top of grill. Grill, covered, for 20-30 minutes until bell pepper is tender.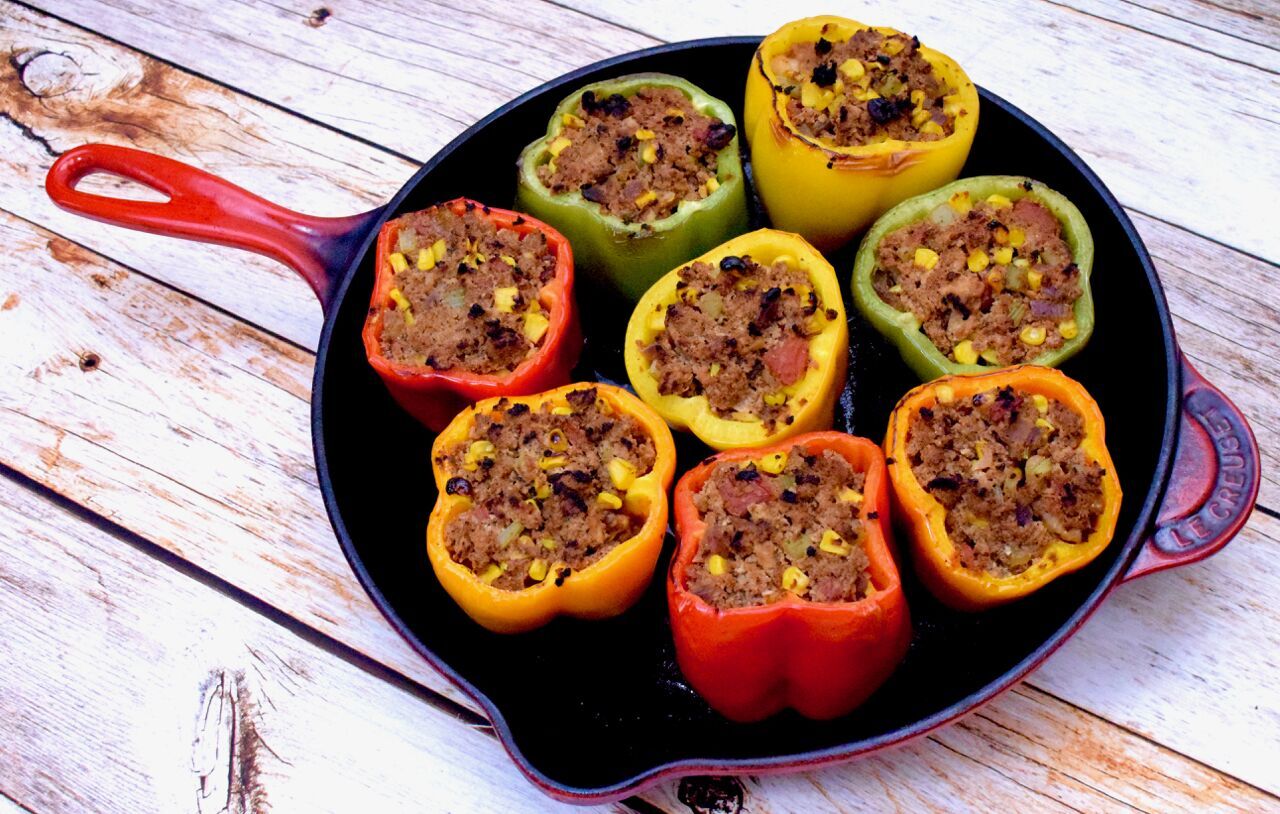 Disclaimer: Manuel Villacorta, M.S., R.D., is a spokesperson/ambassador for Farm to Family by Butterball and is paid for services which include, but not limited to, photography, videography, recipe development, social media promotion and online contributions.
– "I only represent companies that I truly believe in their mission and love their products deeply in my heart. I use them often myself as they are the best, nutritionally potent foods available" – Manuel Villacorta.