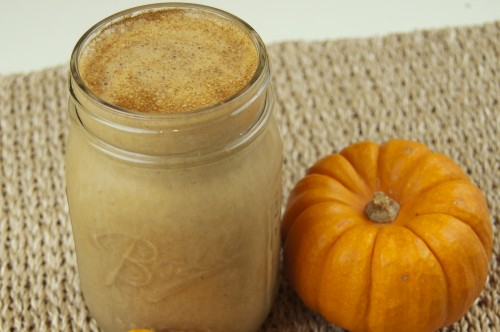 The perfect seasonal smoothie! You can drink this as a breakfast or pre-exercise meal for its high protein and carbohydrate content. Lucuma brings out maple flavors, as maple and pumpkin are the flavors of autumn.
Ingredients:
1 cup vanilla soy milk
½ cup pumpkin puree
1 tablespoon lucuma
1 teaspoon pumpkin spice
1 teaspoon vanilla extract
16 g protein powder (whey, rice, or pea)
2 teaspoons yacon syrup (optional if you'd like sweeter)
½ cup ice (optional)
Directions:
Place ingredients in a blender and pureed until smooth.  Enjoy!