Potluck parties — they're a staple of the holiday season and for good reason. Food brings people together, especially when everyone shares it. The big issue that people run into, though, is having no idea what to bring that'll be a hit with everyone at the party. Well, I have the perfect potluck solution for you.
I'm thrilled to have partnered with Unilever to bring you a meal idea that everyone is sure to love at your potluck parties this holiday season. I have found Knorr® One Skillet Meals to be the perfect tool to create a mouthwatering, nutritious and satisfying main meal that both quick and easy to make.
Knorr® One Skillet Meals is a range of delicious meal starters featuring ancient grains like barley, farro, quinoa & whole wheat couscous. It can help you to create a delicious and nutritious main meal in just 3 simple steps: Knorr® One Skillet Meals Meal Starter, Lean Protein, and veggies. This recipe uses chicken breast, spinach and carrots.
Not only will you do your family and friends a favor by bringing such a nutritious dish, but they'll love both it and you for it being so delicious, too!
Today, I am making Knorr® One Skillet Meals Lemon Chicken with Barley. What's great about this meal starter is you can make a delicious dish using the ingredients and directions listed on the back of the pack.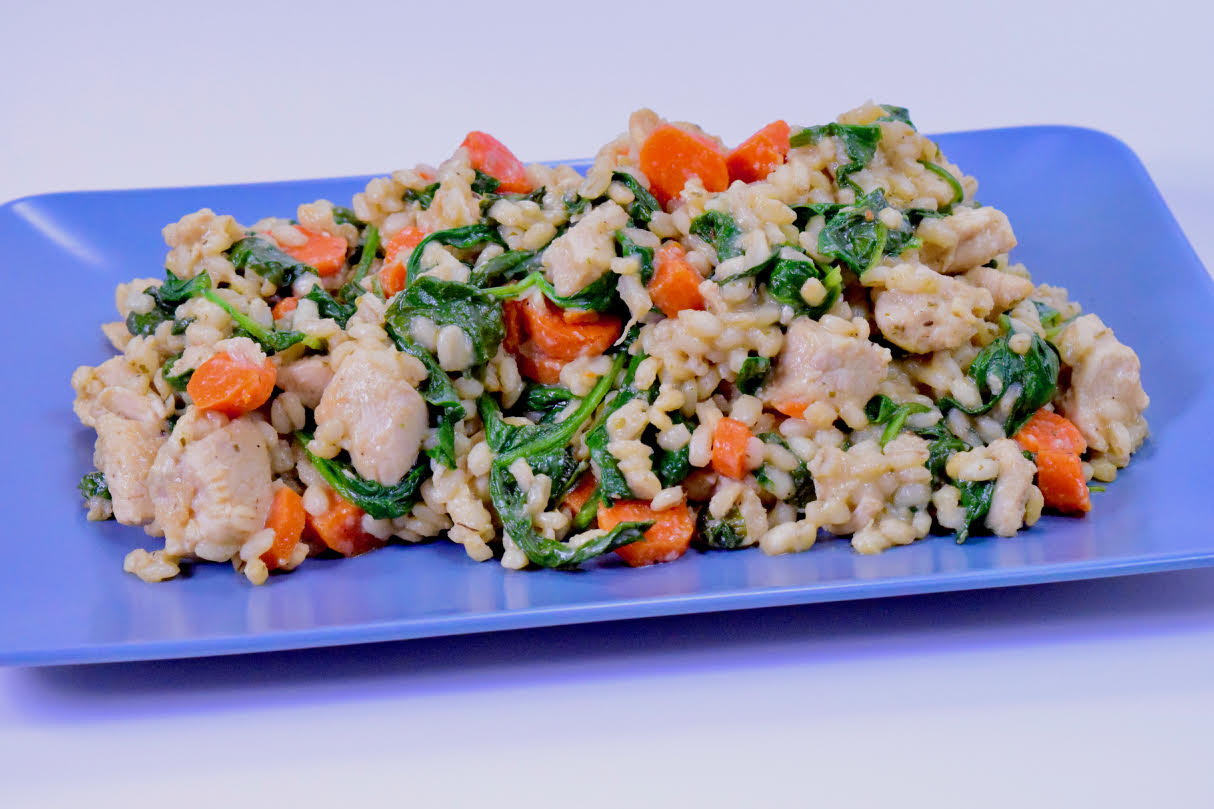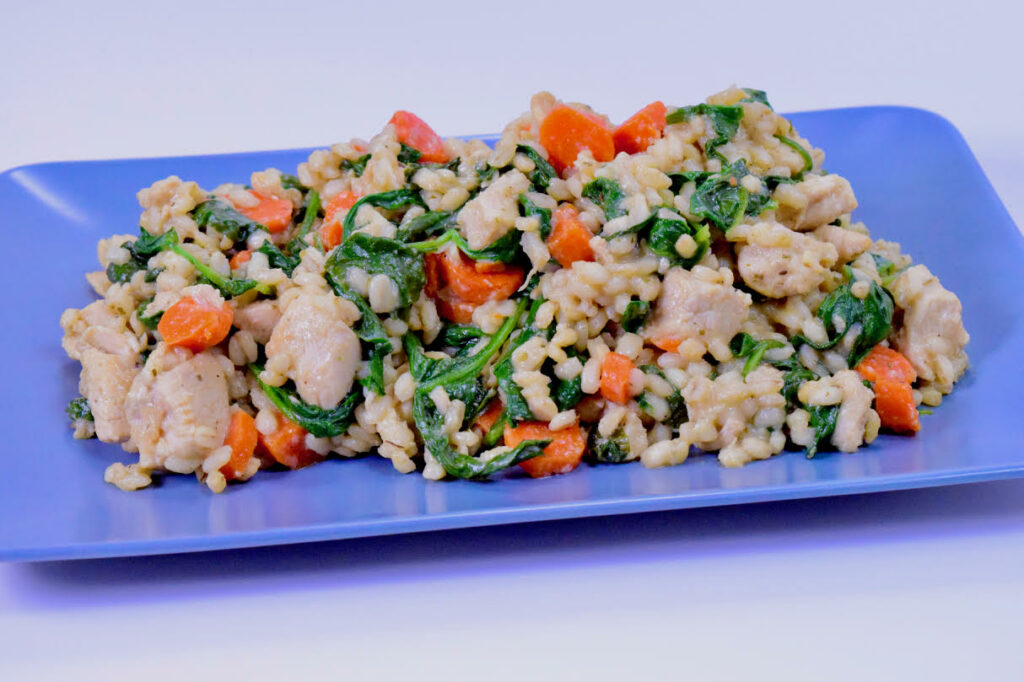 Knorr® One Skillet Meals Lemon Chicken with Barley
Ingredients
2 Tbsp. olive oil
1 lb. boneless, skinless chicken breasts, cut into bite-sized pieces (season with salt & pepper, if you'd like)
1 Tbsp. flour
2 cups water
1 cup sliced carrots, about 1/2-in. thick
1 package Knorr® One Skillet Meals-Lemon Chicken with Barley
1 package (6 oz.) baby spinach leaves
Directions:
Heat your olive oil in a large nonstick skillet over medium-high heat. Toss your chicken with flour and then cook 4 minutes until browned. (Chicken will continue to thoroughly cook in Step 2 with the barley.)
Add water, carrots and contents of Knorr® One Skillet Meals to the skillet and bring to a boil. Cover, turn down the heat to medium-low and simmer 23 minutes or until barley is tender. (For perfectly cooked barley, make sure to keep covered.)
Place your spinach on top of the barley mixture and cover. Remove from heat and let stand covered 2 minutes (the heat will begin to wilt the spinach). Stir until spinach is completely wilted and well blended. Now it's delicious, dig in!