Here are 3 of the best cereals for weight loss, key things to look for on the nutrition labels, and how to build a filling cereal bowl.
As a weight-loss registered dietitian with over 20 years of experience I've seen it all. And one thing my clients need help with time and time again is choosing cereal. Whether it's for breakfast, or a mid-afternoon snack, there are key things to look for. So here are my suggestions to choose the best cereals for weight loss.
Can You Lose Weight Eating Cereal?
Yes, you can lose weight eating cereal, but the type you choose can either make it easier or more difficult. Choosing an option that fits certain nutrient criteria can set you up for success. Then, continuing a day of meals that are also high in protein and packed with good nutrient-dense foods can further help your efforts.
If you choose a cereal that is high in added sugar, and don't pair it with the right additions, you'll end breakfast feeling unsatisfied. This will lead to feelings of hunger not too long after, and you'll likely grab less healthy options to fill the void.
How to Choose the Best Cereal
There are 6 key things I want you to pay attention to with your cereal choice:
Serving Size
Calories
Fiber
Added Sugar
Whole Grains
Protein
What To Pay Attention to on the Label
1. Serving Size
Serving size is important to pay attention to. I suggest looking for a cereal with a serving size of a cup or a cup and a half.
2. Calorie Range
Per cup, the total calories should be 140-160 calories per serving. Pay attention to brands that have added flavor, nuts, seeds, etc. Calories increase with this additions. There is nothing wrong with it, but just be aware if these are the types of cereals you enjoy.
3. Fiber
Choose a cereal with 3 grams of fiber or more. This will play a helpful role in keeping you fuller for longer, and is also great for gut health. Fiber can help regulate blood glucose levels as well.
4. Added Sugar
This is probably one of the sneakiest and most frustrating aspects of packaged cereal. One minute you're drooling over how great the cereal tastes, then 30 minutes later you're starving again. Can you guess why? A big part of this is the abundance of added sugar and a lack of balance with the other nutrients.
Choose a cereal that has added sugar in the single digits- ideally I like to keep it under 5 grams. Look out for ingredient additions such as high fructose corn syrup.
5. Whole Grains
As you've probably heard me say before, choose whole grains. Whole grains, rather than refined grains, provide additional nutrients.
6. Protein
You also want to choose a cereal with at least 5g of protein, which will serve as a great base for the other protein additions later on.
Best Cereals for Weight Loss
So, what are some examples of these best cereals for weight loss? Here are three options I recommend.
Nature's Path Heritage Flakes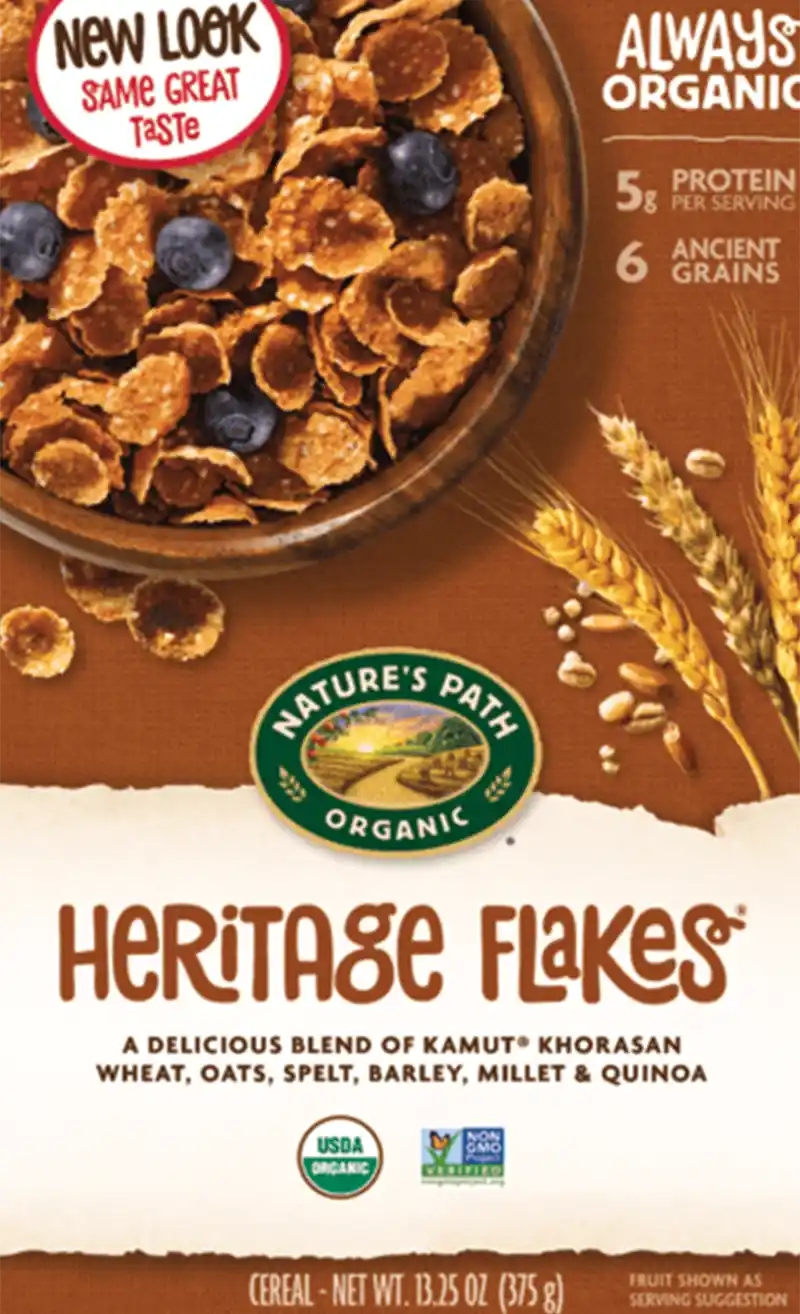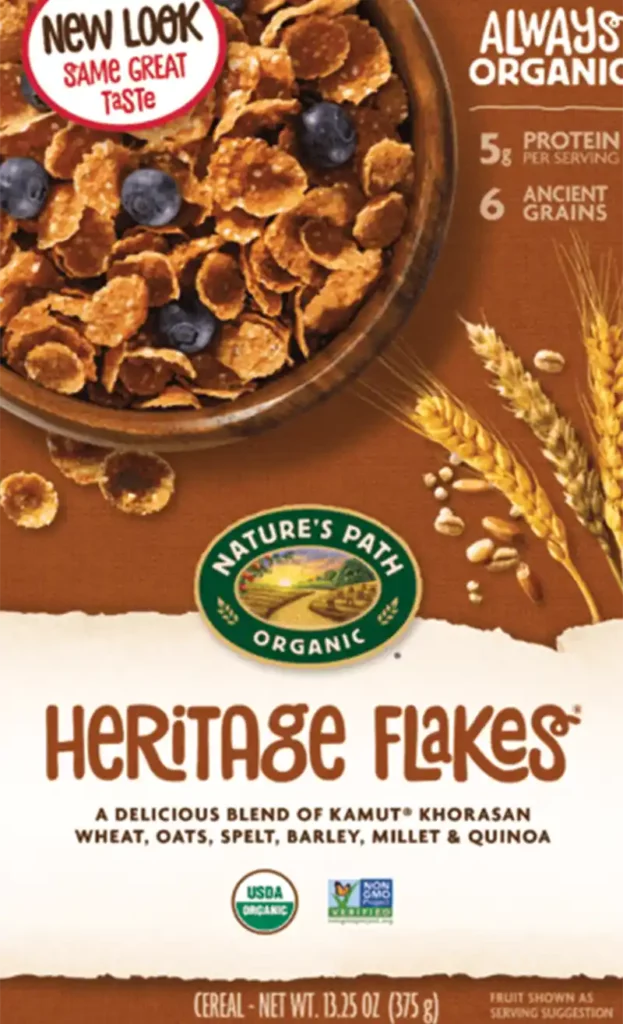 One cup contains 160 calories, 7g fiber, 5g protein, and 5g added sugar.
Cheerios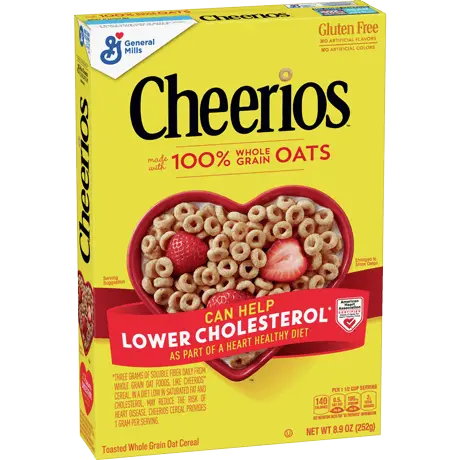 Cheerios contain added vitamins and minerals, 140 calories per cup and a half, 4g of fiber, 5g of protein, and 1g of added sugar.
Trader Joe's High Fiber Cereal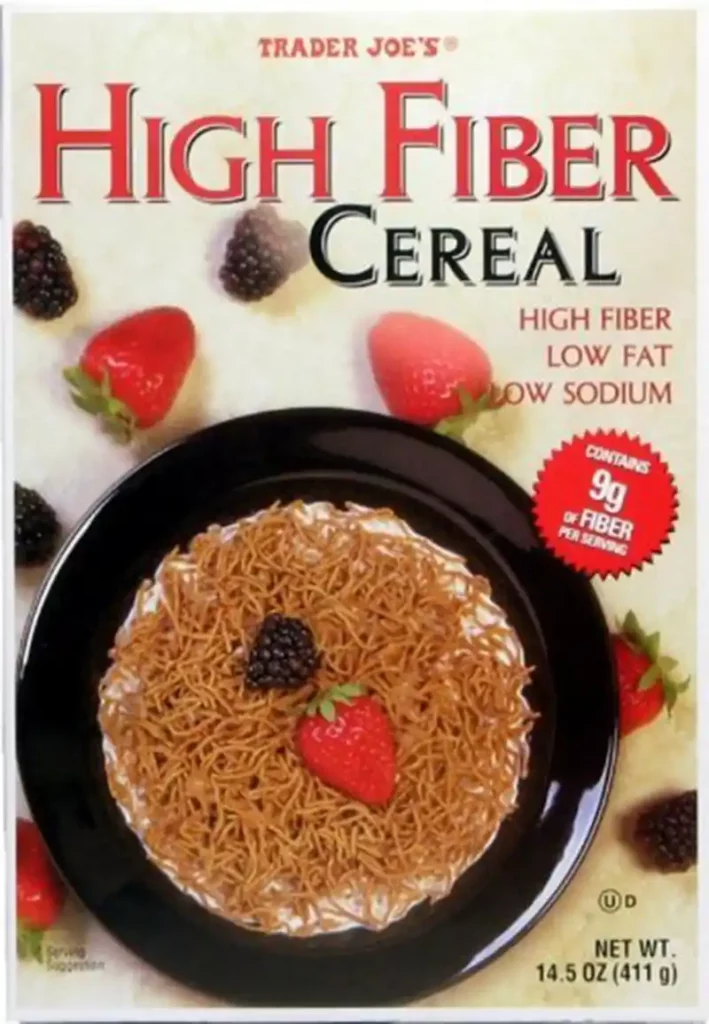 Per 2/3 cup this cereal contains 80 calories, 9g of fiber, and 3g of protein.
How to Make Breakfast Cereal More Filling
So now you may be thinking, aren't those very bland cereals? But just like you would add meat sauce and vegetables to pasta, you need to spice up your cereal as well! I recommend keeping measuring cups, a tablespoon, and a teaspoon handy.
Adding additional nutrient-packed foods to your cereal is very important when it comes to weight loss. And eating at least 25-30 grams of protein per meal is key. So I'm going to show you how to give your generic cereal bowl a boost.
Healthy Cereal for Weight Loss
Mixing plain Greek yogurt and milk increases the protein while also adding a creamy texture. If you'd prefer only milk, that's okay too. Just make sure to add in the protein powder.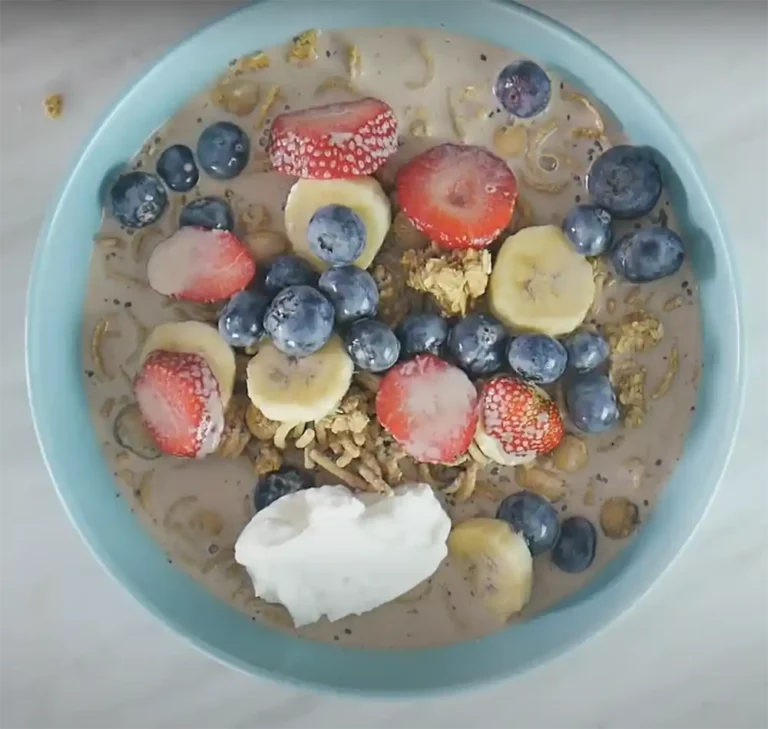 High Fiber High Protein Cereal Bowls
These cereal bowls are full of protein, fiber, and whole grains, and use protein powder or EO3 for a big protein boost.
View the Recipe
Key Takeaways for the Best Cereals for Weight Loss
At the end of the day, like most things for weight loss, I want you to remember portion control, portion control, portion control. The last thing that will help with your weight goals is a few bowls of sugary cereal low in fiber and protein that lacks balance.
So next time you're at the store, take my cheat sheet of these nutrient amounts to look for, and start experimenting with your cereal bowl creations! Next thing you know you'll be a pro at finding the best cereals for weight loss.
Additional Weight Loss Guidance
Looking for more guidance with your food choices for weight loss? I offer a 4-month online weight loss program completely customized to you, so that you know how to build balanced meals, enjoy food, and lose weight. Schedule a 20-minute free consultation call today.