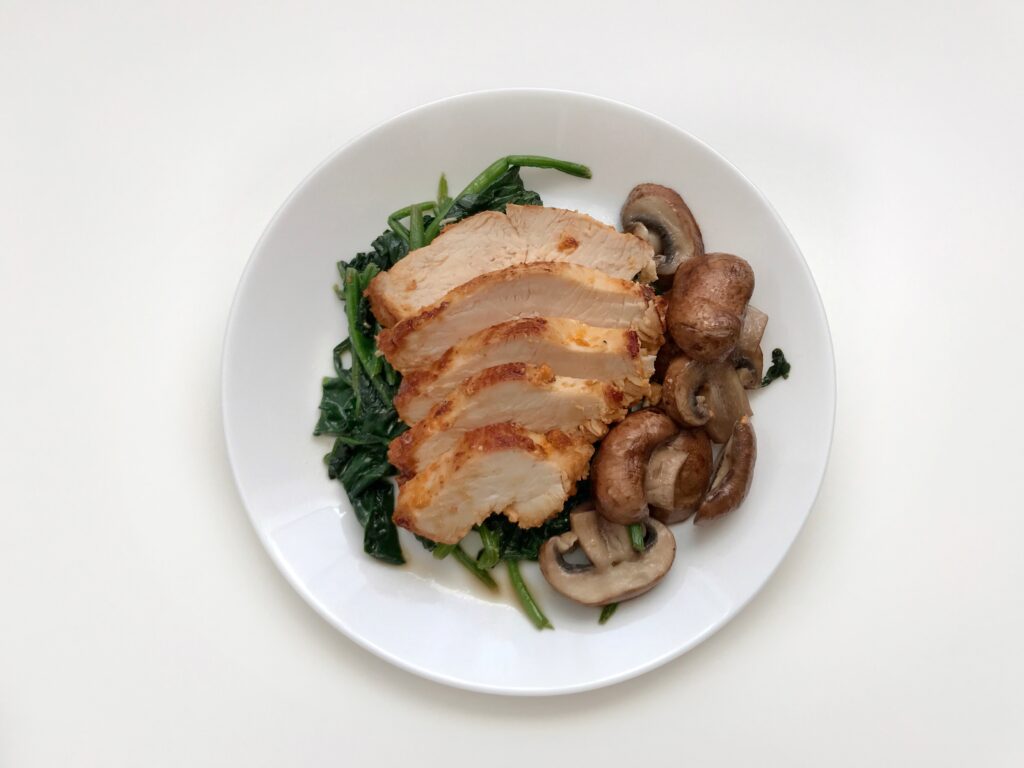 Often times,  chicken breast is not the cut of choice because it is dry after cooking. This recipe uses mayonnaise to marinate the chicken breast to keep it juicy and moist during the cooking process. A good mayonnaise of choice can be olive oil mayonnaise which contains heart healthy fats.
Servings: 4
Serving Size: 3 ounces
Ingredients:
1 pound chicken breast, raw, skinned, boneless
1/3 cup mayonnaise
1/4 cup Sriracha
1/2 teaspoon garlic powder
1/4 teaspoon salt
1 pinch of pepper
1 tablespoon cooking oil
Directions:
1. In a large mixing bowl, combine mayonnaise, Sriracha, garlic powder, salt and pepper. Whisk together.
2. Place chicken breast in the same mixing bowl and coat the chicken entirely.
3. Let it marinade for at least 4 hours to overnight.
4. In a pan over medium heat, add cooking oil. Once oil gets hot, place the chicken breast in the pan. Note: you do not have to include the excess marinade in this cooking process.
5. Cook each side of the chicken for 5-6 minutes. Once the chicken breast reaches an internal temperature of 165 degrees, remove from heat. Let the chicken rest for 5 minutes before slicing and serving with your favorite vegetables.