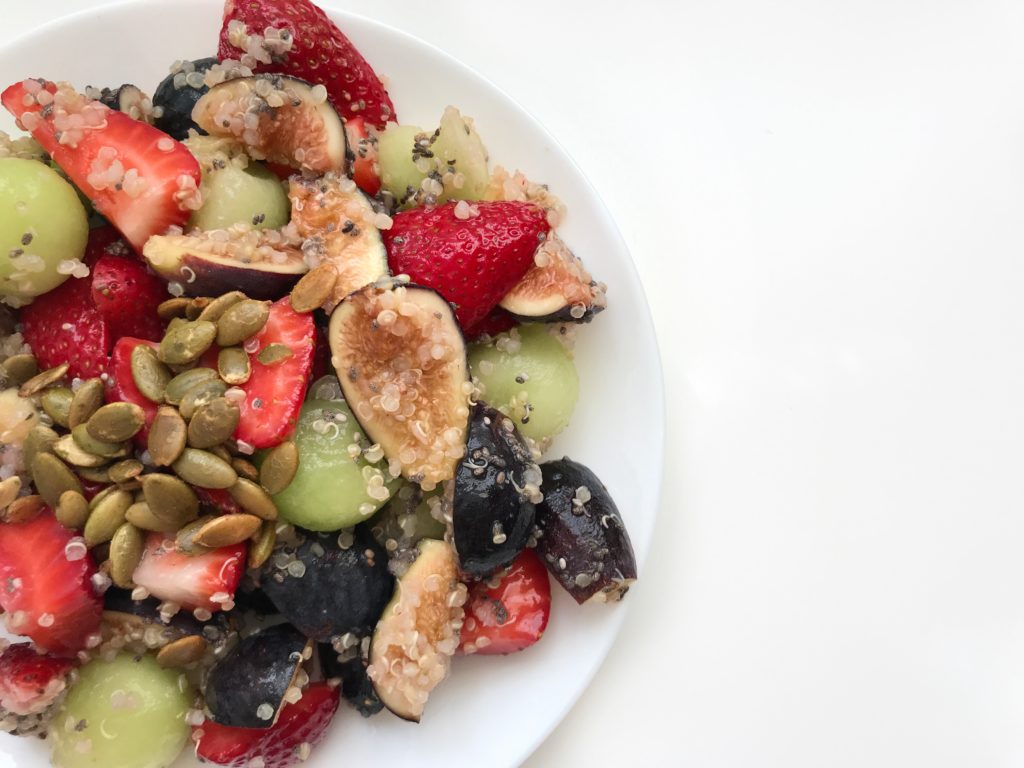 Try this recipe to add some protein into your fruit salad. Unlike most protein fruit salads, we use quinoa and seeds instead of cottage cheese.
Servings: 4
Serving Size: 1 cup
Ingredients:
3.5 cups of seasonal fruit of choice
2 tablespoon cooked quinoa
1 teaspoon honey
1 teaspoon chia seeds
1 tablespoon pumpkin seeds, roasted, unsalted
Directions: 
1. In a large bowl combine fruits, quinoa, honey and chia seeds. Mix well and serve. Top with pumpkin seeds!