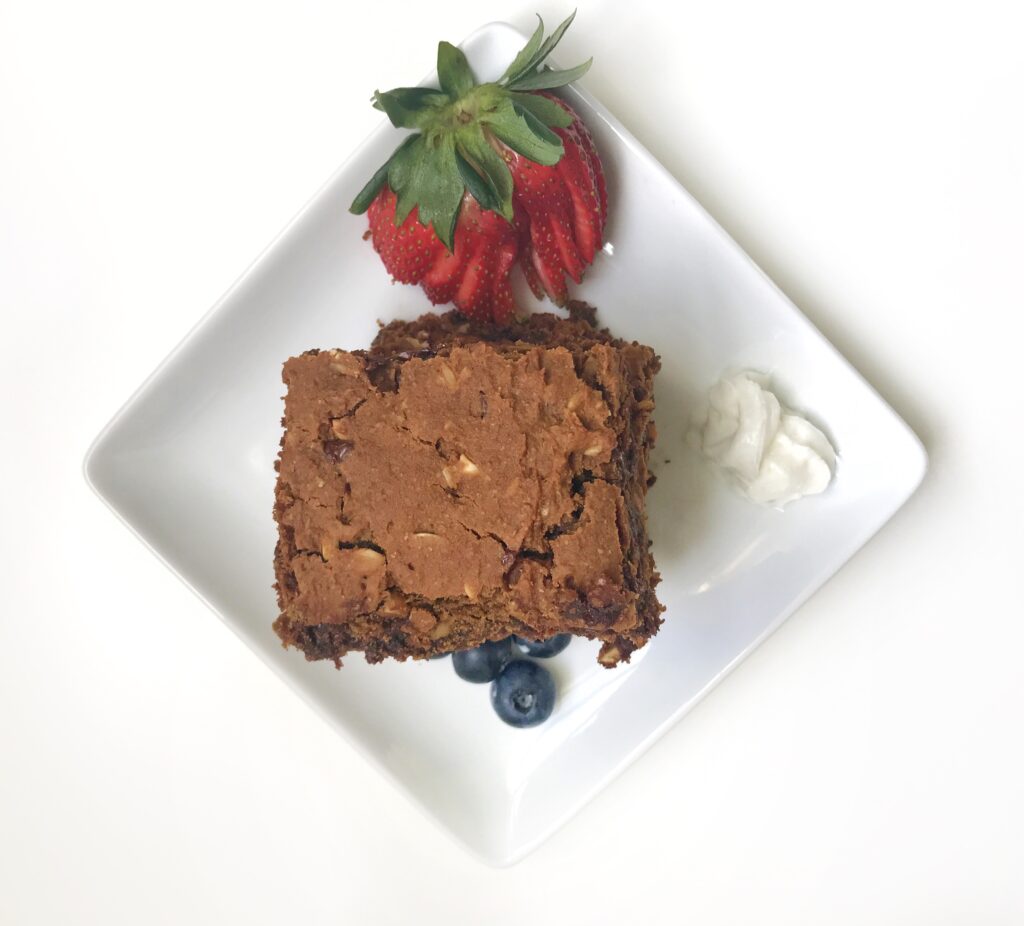 Vegan
This recipe is courtesy of my dear friend, Jessica Yang, who is a future Registered Dietitian!
These brownies are a sneaky way to add protein into your desserts. Don't worry, the beans don't affect the brownie texture at all. If you don't believe me, try it for yourself!
Servings: 8
Serving Size: 1 piece
Ingredients: 
2 cans of 15.5 oz garbanzo beans, drained, rinsed
1.5 cups coconut sugar
1 cup rolled oats
1/2 cup smooth peanut butter
1 tablespoon vanilla extract
2 teaspoon baking powder
1/2 teaspoon baking soda
1/2 teaspoon salt
1 cup semi sweet chocolate chips
Directions: 
1. Coat a 9×13 inch baking dish with cooking spray. Preheat oven to 350 degrees.
2. Put all ingredients except chocolate chips into a food processor. Blend until smooth, stopping occasionally to scrape down sides.
3. Mix in chocolate chips. Pour into baking dish.
4. Bake for 40 minutes at 350 degrees. Cut into 8 pieces. Serve warm or keep refrigerated until ready to serve.