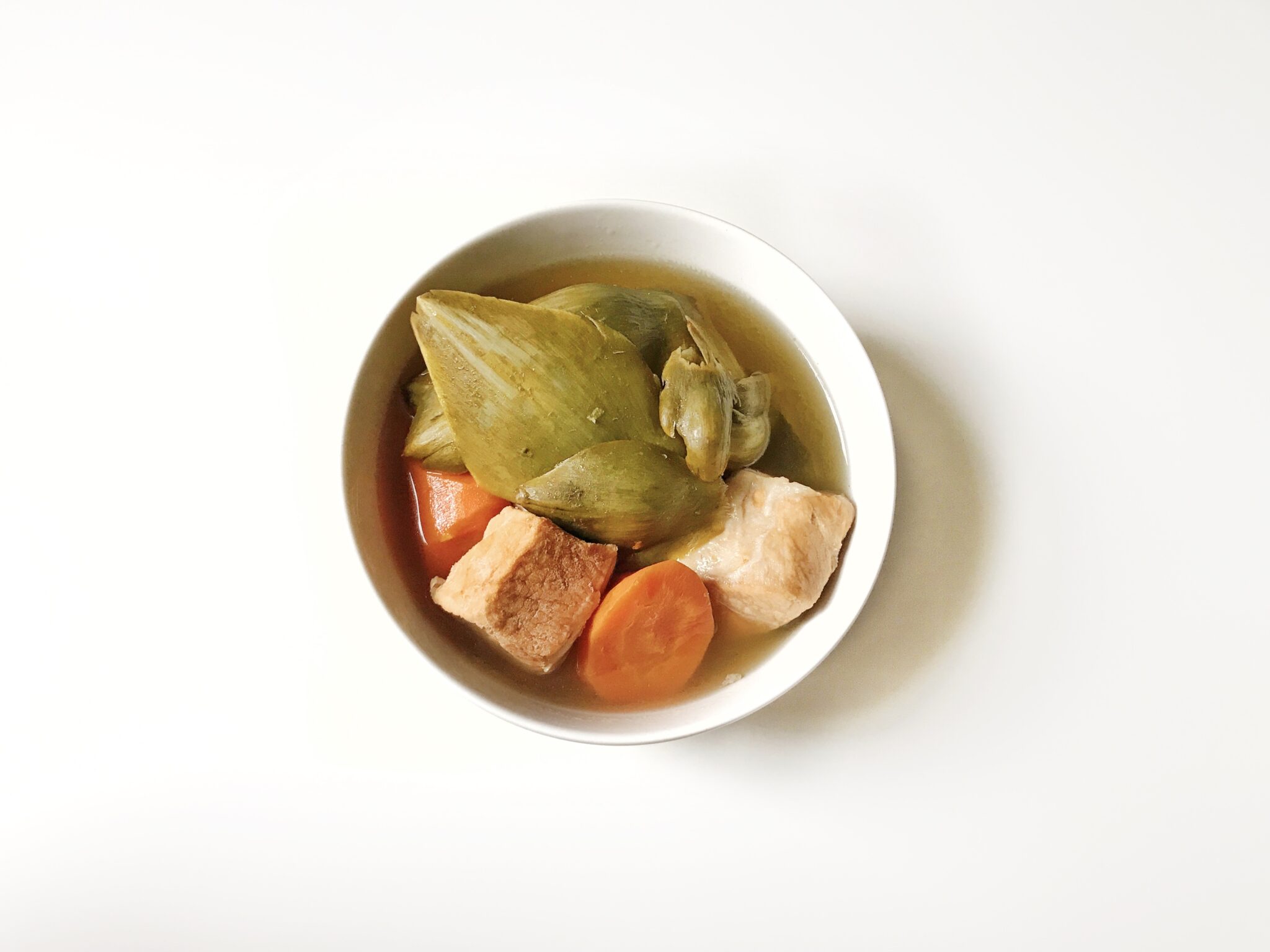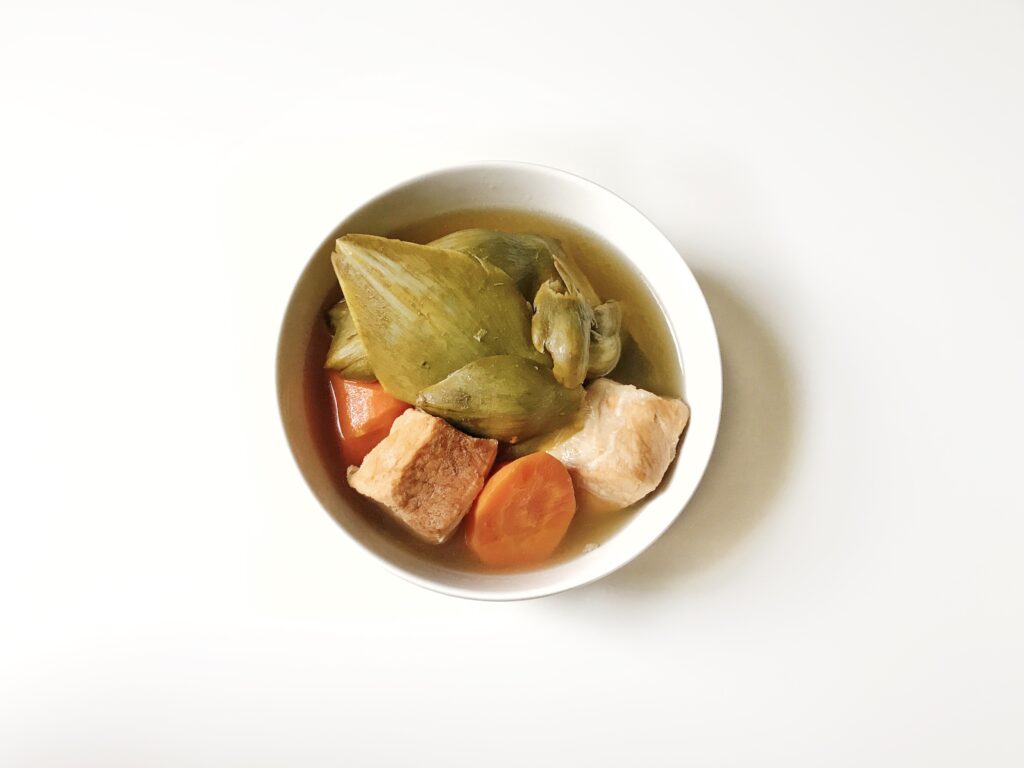 Gluten Free
This is a Chinese broth that my mother makes. It is very hearty and the perfect way to balance out a meal.
Servings: 6
Serving Size: 1.5 cups
Ingredients:
2 pounds pork loin, excess fat trimmed
3 quarts water
2 medium carrots, peeled, chopped into 2 inch pieces
2 big or 3 small artichokes, washed, de-stemmed
2 dried figs
Directions:
1. Parboil the pork loin.
2. Boil 3 quarts of water in a large soup pot.
3. Rinse the pork loin in cold water and transfer to large soup pot.
4. Add remaining ingredients to the large soup pot and reduce the the fire to a low-medium.
5. Boil for 2 hours.
6. Serve and enjoy!