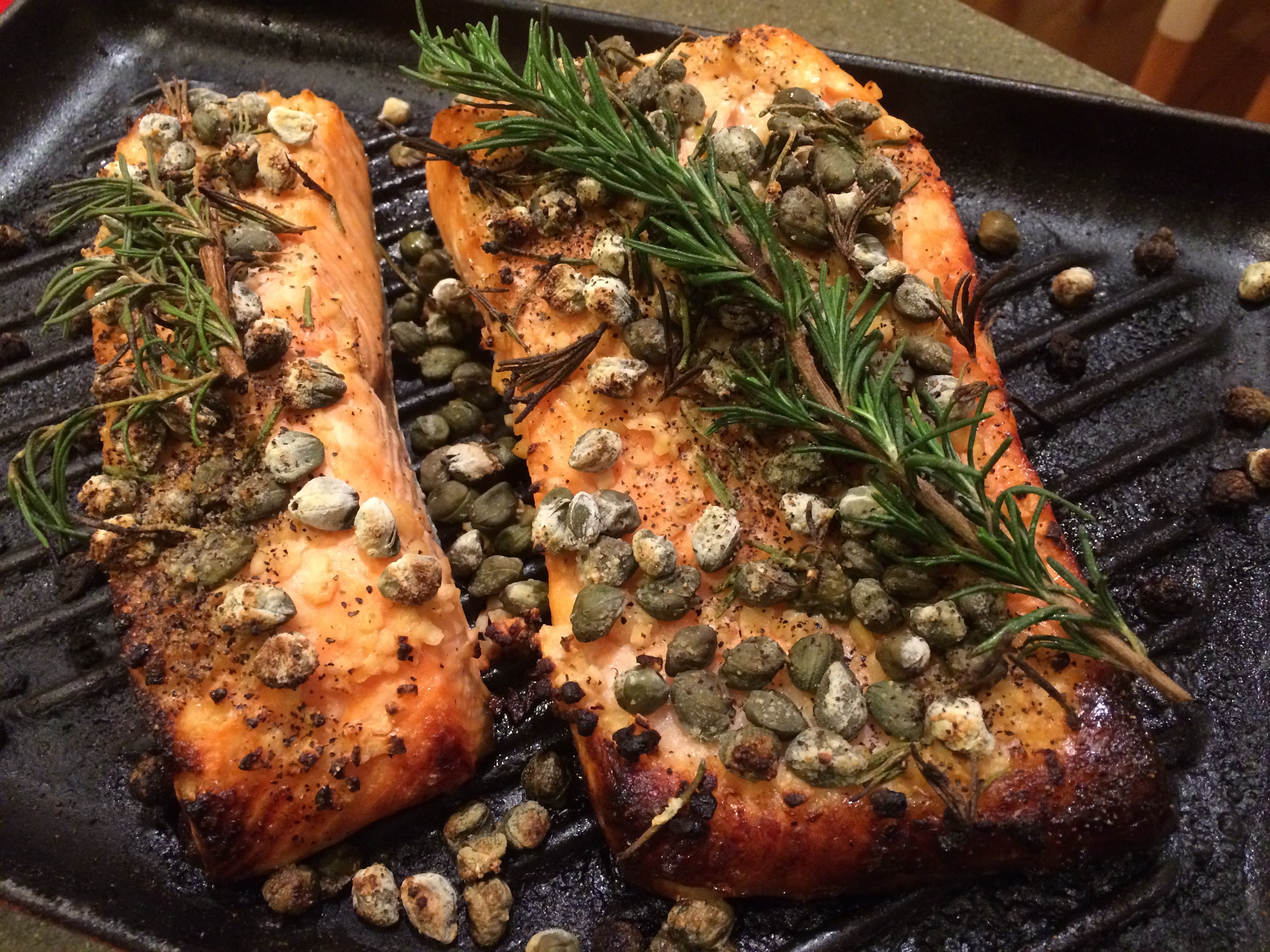 Fish is often recommended as a lean source of healthy protein and omega-3 fatty acids. Great! So long as the fish are raised in a healthy environment, they should be healthy enough to eat. Although there are opposing viewpoints in the wild caught vs farmed fish issue, choosing the right fish to eat can be difficult. You can find some helpful hints here: Which Fish Are The Safest & Healthiest To Eat. You can also visit the Marine Stewardship Council for more information.
The American Heart Association recommends two servings of fish a week, consisting of 3.5-oz portions. Wild caught Alaskan salmon is one of the best choices for wild caught fish since it is eco-friendly and considered a superfood due to its omega-3 content. Omega-3 fats are anti-inflammatory and good for brain and heart health.
Ingredients
4 5-ounce pieces of salmon, skin on
Juice of 2 lemons
4 tablespoon capers
2 tablespoons rosemary, fresh
Salt and pepper to taste
Directions
Place the salmon, skin side down, in a casserole dish. Cover with the lemon juice, capers, rosemary, salt, and pepper.
Meanwhile, heat your grill according to medium-high heat.
Grill the salmon first with the skin side down, for about 10 minutes.
Turn the salmon over and cook for another 2-3 minutes.
Turn the salmon back over on its skin and finish cooking to desired temperature.