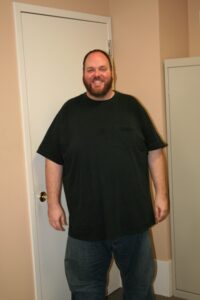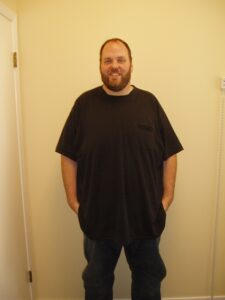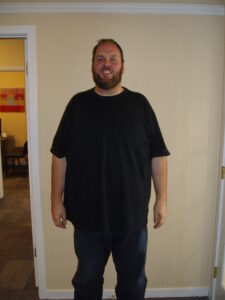 "Sex, Love & Romance…OK, Maybe Just Sex."
"Sex sells," so they say.  And it's true.  Chances are you clicked on this blog entry because you saw it was about sex.  You simply couldn't help yourself.
Lately I've been wondering why the beauty/fitness industry that so badly wants you to feel inadequate and out-of-shape doesn't actually more clearly spell out that YOU WILL GET LAID MORE if you lose weight. Maybe it's simply the limitations of marketing; you can't be too tasteless and you probably legally can't make promises like that (though they are definitely, strongly implied).  Regardless, I have to say had I realized this fact sooner in life, I might have tried to lose all this weight sooner.
I'm a single-and-looking thirtysomething living in San Francisco, so it's not surprising that bars, personal ads, dating and sex are a part of my life.  Since March, I've lost nearly 80 pounds, and there is no question that there have been significant positive changes in my life in all of these aforementioned areas.
Nowadays I'm getting a lot more glances and smiles from men on the street.  And I'm definitely getting noticed and chatted up in bars more often than I was previously.  Hell, I think the UPS delivery man just flirted with me when I was typing this.  I'm not kidding.  *fans self*
I've had a personal ad online, off and on for years.  I used to have a rule where I would only post photos of myself that were taken in the last 1 to 2 years.  But recently I was updating the ad and realized that my photos from early June (only four *months* ago) were simply not representative of me any more, so I took them down.  "These photos are soooo 45 pounds ago," I recently told a friend.  Now my more recent photos from August and October are drawing in different men than I used to attract with my older photos.  My ad is definitely receiving more views and more replies than I used to get, no question.
As for the sex (hey, don't judge me, it happens!)…here are my main observations so far from "this side" of significant weight loss:
(1) My sex drive is up, so I'm substantially more interested in sex.
(2) Physically, I have more stamina and energy.
(3) I've got more offers and more options, because I look different and carry myself differently.
As much as I would love to elaborate, I don't want to be accused of flying you all in to TMI International Airport.  So, in short, I'll just say I'm 38 years old but sexually I feel like I'm in my twenties again.  Increased confidence likely plays as big of a part as looking "better" does.  And the moral of the story is this: if you're overweight, working out and eating better can do more for you than just make you healthier.  It can make you a man magnet.  (Or maybe a woman magnet.  But I don't know anything about that part.)