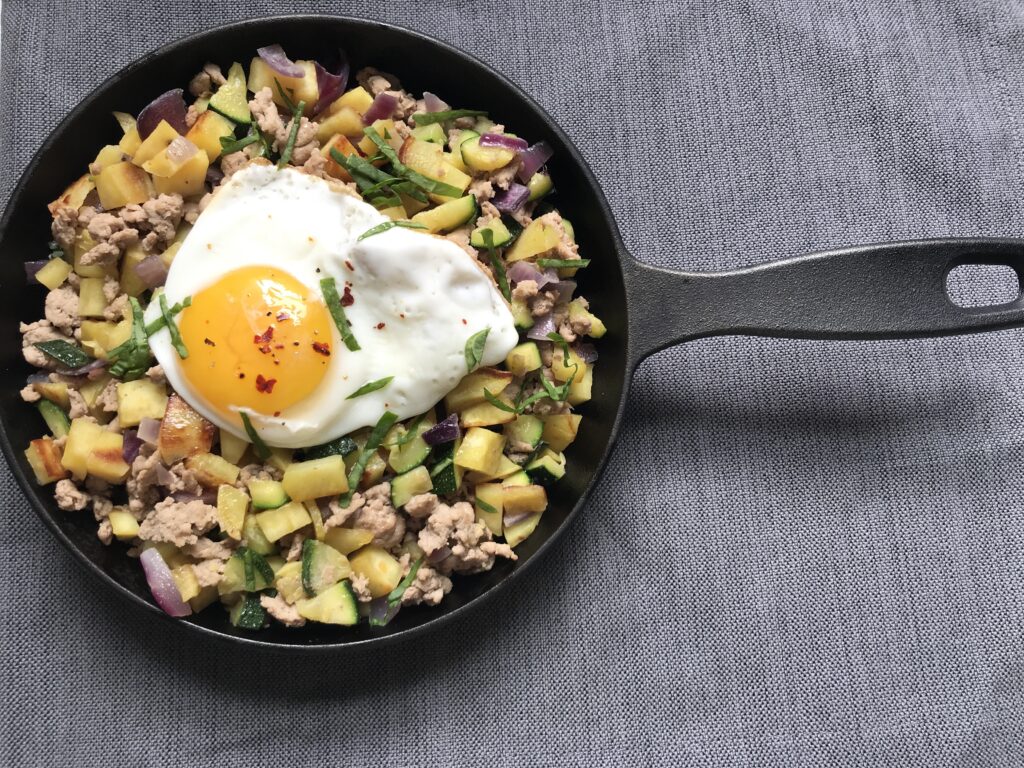 This breakfast skillet is another great option to add vegetables to your breakfast. The recipe also calls for yams which are a great starch option and ground turkey which is a lean protein.
Servings: 4
Serving Size: 8 ounces
Ingredients: 
1 tablespoon oil
6 ounces ground turkey
12 ounces cubed yams, cooked
2.5 ounces diced onions
7 ounces diced zucchini, cooked
1 teaspoon salt
1 teaspoon paprika
2 eggs
Directions: 
1. Preheat oven to 400 degrees Fahrenheit.
2. In a cast iron skillet, add cooking oil and ground turkey to high heat. Stir until cooked and no pink can be seen. Add yams, onions, zucchini, salt, and paprika to the skillet. Stir for 2-3 minutes.
3. Remove cast iron skillet from heat and crack 2 eggs over the skillet. Place skillet into oven and bake for an additional 5-7 minutes until eggs have reached desired texture.
4. Remove from oven and serve!