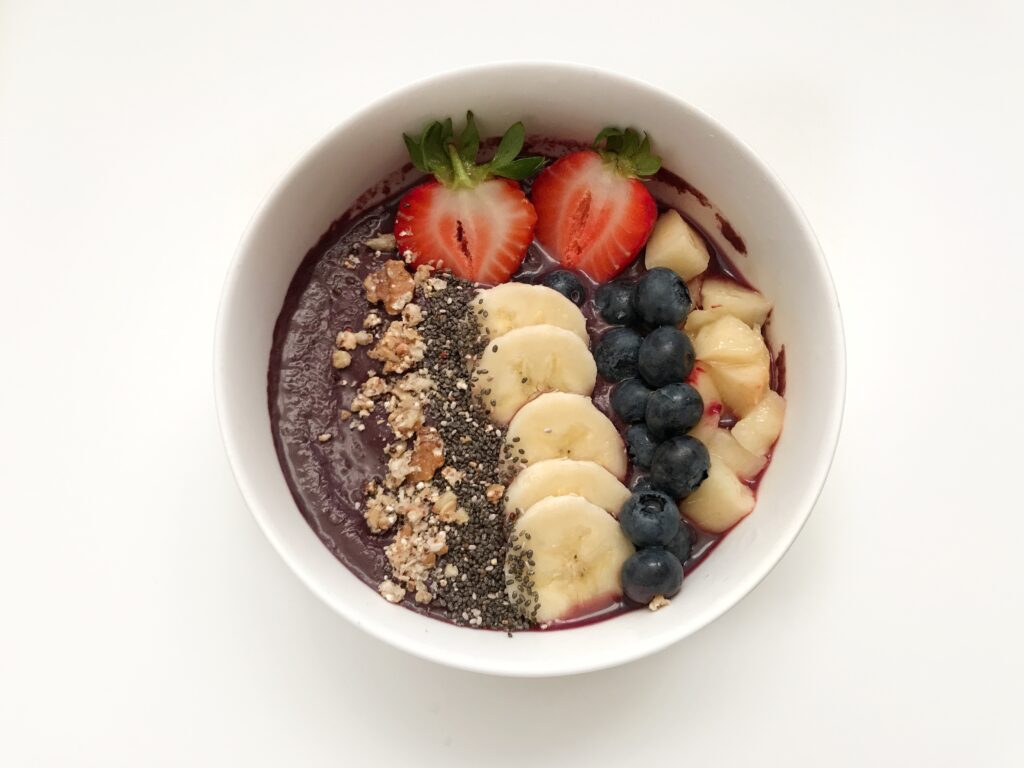 #Vegan 
Forget going out and buying sugar packed acai bowls. This acai bowl recipe eliminates the unnecessary sugars and adds healthy macronutrients such as fat from chia seeds and protein from nuts. Try making your own acai bowl next time, instead of going out and paying that hefty price!
Servings: 2
Serving Size: 4 ounces
Ingredients:
7 ounces unsweetened acai
1/3 cup soy milk, vanilla flavor
1 tablespoon honey
1/2 banana
1/2 ounces chia seeds
1 ounce almonds
2 ounces blueberries
6 ounces strawberries
*Optional:
1 tablespoon peanut butter, unsalted
Directions:
1. In a blender, mix together, acai, soy milk, honey, and banana. Pour it into two bowls evenly.
2. Top acai bowl with chia seeds, almonds, blueberries, and strawberries.
3. For additional protein, try adding a tablespoon of peanut butter on top or directly blend it in with the acai mixture.