Americans seem to be infatuated with their sauces and condiments. Just to mention a few, we have barbeque, mustard, mayonnaise, and the all mighty ketchup. But would you add salsa to this category?
To my surprise, after doing a little research, in 2013 salsa sales surpassed sales of ketchup in the United States. Definitely, the American pallet is changing. This got me thinking about the different types of salsas on the market. Although there are many great brands, I often find that making my own tends to be more satisfying and delicious. That is when I decided to make a superfoods salsa using canned tomatoes and pichuberry. This salsa provides an array of health benefits with amazing flavors.
Pichuberry, also known as Physalis peruviana, is from the Andes of Peru, rich in vitamins and minerals and loaded with antioxidants. According to the nutrition food label for pichuberries, this fruit is so rich in Vitamin-D that 3/4 cup will give you 39 percent of your daily value. While the sunlight is a known source of vitamin D, adding pichuberries to one's diet can help meet the requirement without causing skin damage — (and that will age you, to be sure). Not only that, but pichuberry contains rare phytochemicals called withanolides that have been demonstrated to suppress carcinogens and reduce oxidative stress. It is anti-inflammatory, vitamin-rich.
This salsa is also made with canned tomatoes, which contain a powerful antioxidant called lycopene. Lycopene is an anti-inflammatory phytonutrient that can help prevent cardiovascular disease and other chronic diseases. So why choose canned tomatoes vs fresh? During the canning process, the tomatoes are cooked, as part of the process. Additionally, a study showed that levels of lycopene in blood are higher after consuming cooked tomatoes than after eating raw tomatoes and they are packed with potassium, which is good for your blood pressure. Research also shows that they can help fight the damaging effects of oxidative stress as well as help cool down inflammation, the root of chronic disease.
In this salsa, withanolides meets lycopene. What a powerhouse of nutrition.
Superfoods Salsa with Pichuberry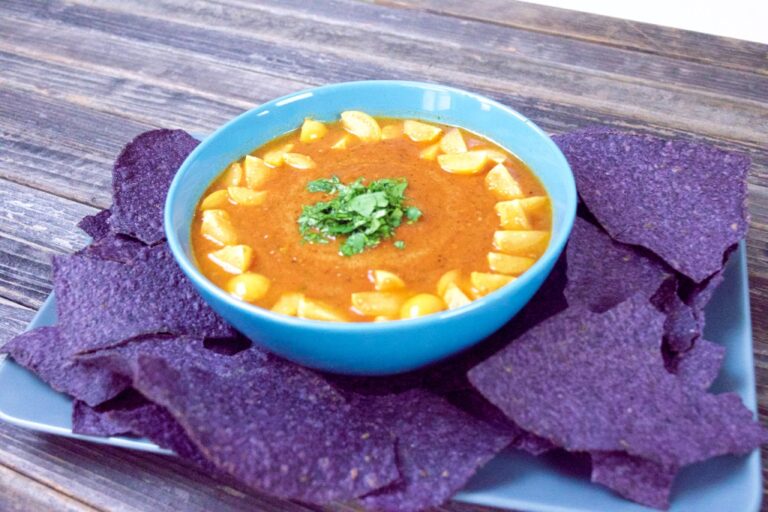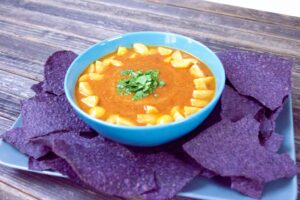 VEGAN/GLUTEN FREE
Serves: 11  Serving Size: 1/2 cup
Reboot Servings: 0.3 Fruit, 0.5 Non-Starchy Vegetables, 0.25 Meats, 0.25 Fat
Calories: 45
Ingredients
1 tablespoon canola oil
½ red onion, diced
1 cup Pichuberry, cut in half
1 teaspoon garlic, minced
2 (14.5 ounce) cans of diced fire roasted tomatoes
½ cup green chilies, chopped
¾ cup fresh cilantro, chopped
4 tablespoons lime juice
1 teaspoon salt
¼ teaspoon black pepper
Directions
Heat up a medium sized pan over medium heat for 2 minutes. Add the canola oil and heat up for 1 minute. Add the onions and cook for 1 minute. Add the pichuberries and garlic, cook for 3 minutes, or until the berry's become soft. Remove from the heat and let cool.
In a food processor, add the tomatoes, pichuberry mixture, chilis, cilantro, lime juice, salt, and black pepper. Blend on low until it reaches desired consistency.
*Serve on with blue corn tortilla chips or on top of roasted chicken for added flavor.
*Refrigerate for one hour for enhanced flavor.
Manuel Villacorta, M.S., R.D., is a spokesperson for Pichuberry, LLC and is paid for services which include, but not limited to, photography, videography, recipe development, social media promotion and online contributions.
"I only represent companies that I truly believe in their mission and love their products deeply in my heart. I use them often myself as they are the best, nutritionally potent foods available" – Manuel Villacorta.