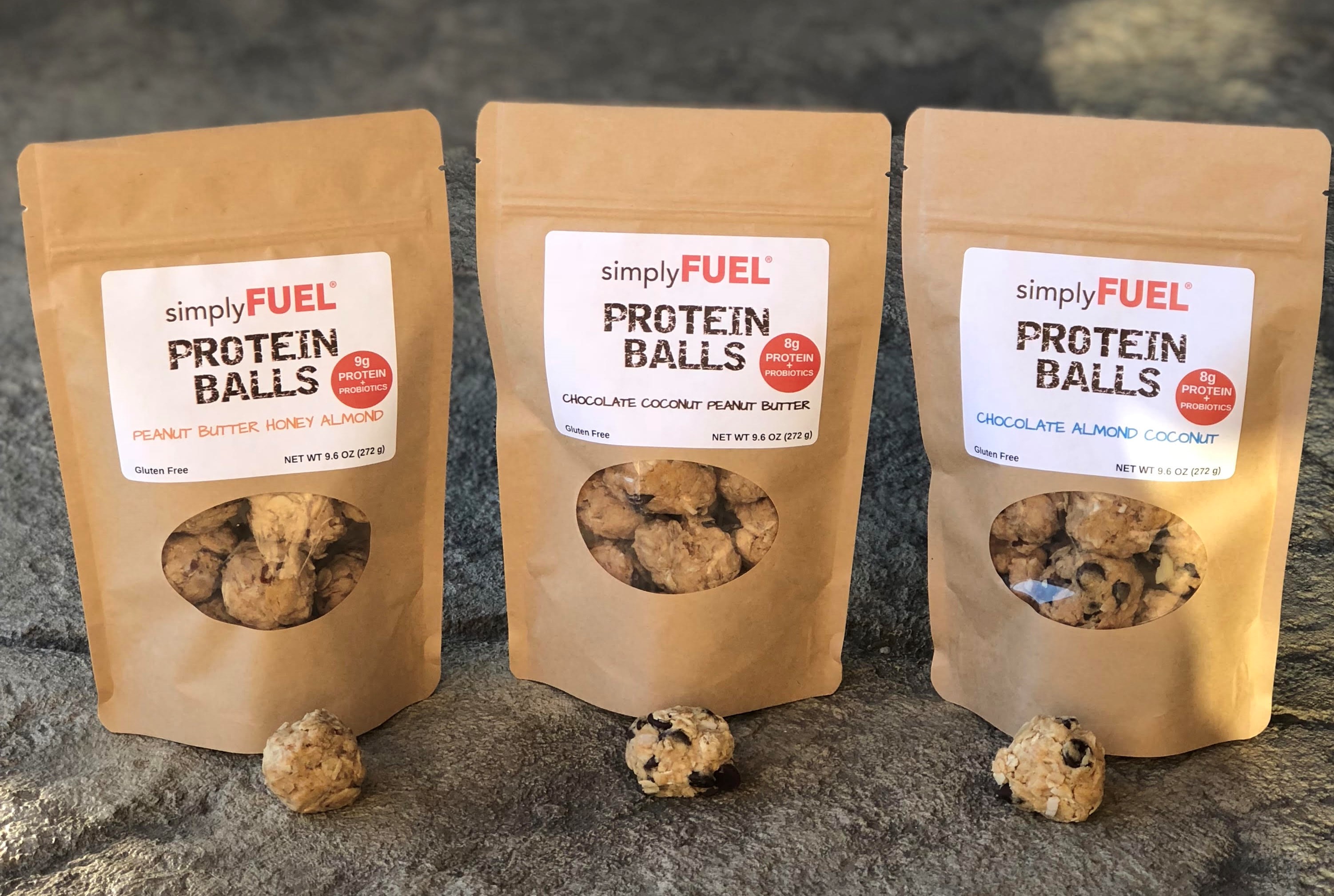 The perfect snack isn't often both good for you and as delicious as a guilt-inducing dessert, but Mitzi Dulan has created one that definitely embodies both of these qualities: simplyFUEL Protein Balls. Mitzi is a colleague and fellow dietitian so, take it from me, she lives up to her title of America's Nutrition Expert. That's why it's no surprise that she's released a product all her own that's one of a kind.
simplyFUEL Protein Balls aren't just another one of the protein snacks on the market. Mitzi has kept it simple with few, delicious and wholesome ingredients. As a registered dietitian myself, I would recommend these to all of my clients because they are both portable and just so tasty. Also, because of the inclusion of whey protein, you don't need many of these little gems to keep both your taste buds and belly satisfied!
Speaking of your belly, this brings me to my favorite thing about these morsels. They contain probiotics like the kind you would find in fermented foods such as kimchi and sauerkraut. The probiotic specific to SimplyFUEL's balls are called Bacillus Coagulans which has been known to be a good type of bacteria to ramp up the immune system and prevent digestive problems. Most impressively, science says it improves recovery and muscle soreness after exercises. Add that up with the impressive content of protein in these snacks and these balls are definitely ideal for athletes looking to fuel their body with a healthy snack both before and after practice and training.
It's not just athletes, though. Anybody would enjoy having these in your pantry, especially considering you can take comfort in the fact that they'll both put a smile on your face while keeping your gut healthy and happy. They come in three different flavors and I have the chocolate coconut peanut butter. Let me tell you, I can safely say it's as delicious as it sounds. You can easily pair one ball with an apple or topped with your favorite yogurt. However, it's definitely sufficient to have one or two on their own as snacks. Try them today and find your new favorite source of fuel!