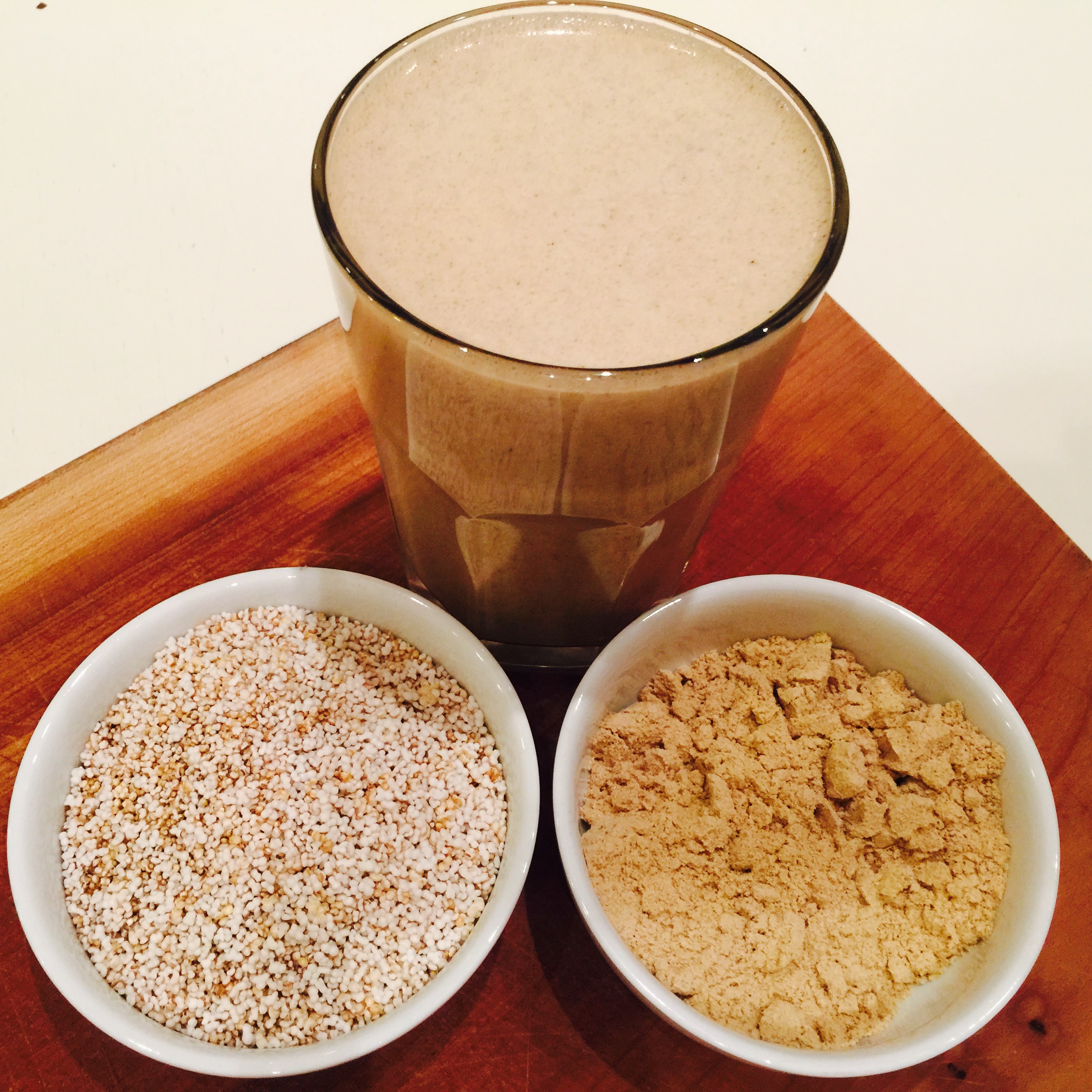 This pre-exercise shake is perfect for adding that extra boost of energy to your workout routine. The Peruvian maca acts as the energy booster, while the popped kiwicha provides complex carbohydrates and complete protein to keep you going. Aside from this shake, popped kiwicha is perfect as a snack or used as a gluten free, bread crumb alternative. Learn about this amazing little seed in our Popped Kiwicha blog.
Ingredients
1/2 cup popped kiwicha
1 tablespoon Peruvian maca powder (2 teaspoons for women)
20-25 grams protein powder
1 cup milk of choice (cow, rice, almond, soy)
Directions
Add all ingredients into a blender and mix until you reach desired consistency.