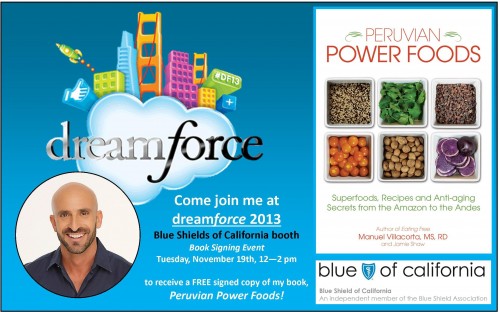 Peruvian Power Foods is kicking!
NOW Thanks to the sponsorship of Blue Shields of California, I will be signing books during Salesforce convention "DREAMFORCE 2013", one of the largest, most innovative expos in San Francisco.
Sign up for your FREE Keynote and Expo passes here http://bit.ly/172jo3S
Come join me at this amazing event!