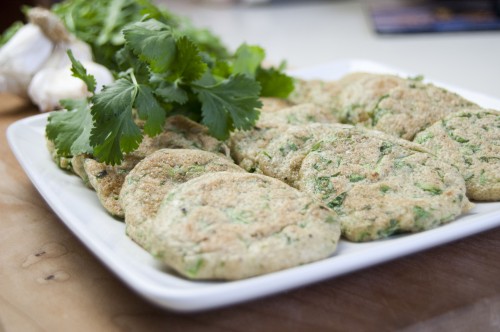 Blinis, also known as small savory pancakes, are a traditional Russian dish.  This food was originally eaten during the week-long festival of Maslenitsa, an Eastern Slavic religious holiday, to celebrate the end of winter and the coming of spring, which is perfect for this time of the year!
Blinis were first created by a Russian ancestor, who when heating up oat jelly, got distracted and left it on the fire too long, inventing this quick and tasty pancake. Today, the batter still uses oat, but other possible flours include wheat, rye, buckwheat, and barley, depending on your personal preference.
For this recipe, I thought I'd add cooked kiwicha in place of the oats and arugula for a spicy punch! Arugula is a favorite of mine because it is a nutritious substitute for spinach, and provides high amounts of vitamin K, a nutrient beneficial to bone and brain health. Not to mention it is a good source of fiber, promoting our gut health. Kiwicha on the otherhand, supports a healthy cardiovascular system by decreasing inflammation against chronic diseases and lowering total cholesterol, triglycerides, and LDL (the "bad" cholesterol).
Arugula Kiwicha Blinis
Makes: 25 2-inch pancakes
Ingredients:
-for the kiwicha:
½ cup kiwicha, dry
1 ½ cups water
-for the blinis:
2 cloves garlic, crushed
¼ cup cilantro, chopped
2 cups arugula, chopped
½ cup egg whites
¼ cups flour of choice
¼ tsp cumin
Salt to taste
Olive oil cooking spray
Tools:
Small sauce pot with lid
Large bowl with mixing spoon
Large sauté pan
Spatula
Directions:
-for the kiwicha:
Bring water and kiwicha to a boil in a small saucepot over medium heat. Lower to a simmer and cover. Cook for 15 minutes or until all of the water has been absorbed. Set aside to cool.
-for the blinis:
Place cooled kiwicha in a bowl with cilantro, arugula, egg whites, flour, cumin and salt. Stir to combine.
Heat a large sauté pan over a medium flame. When hot, spray with oil. Drop batter into the pan, 1 Tbsp at a time. Let blinis cook until set, about 2 minutes. Flip and cook other side.
Serve warm or cold.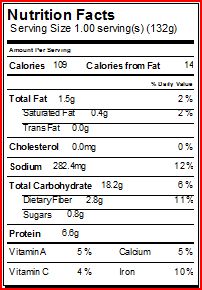 More recipes just like this in Peruvian Power Foods Book available at Amazon.