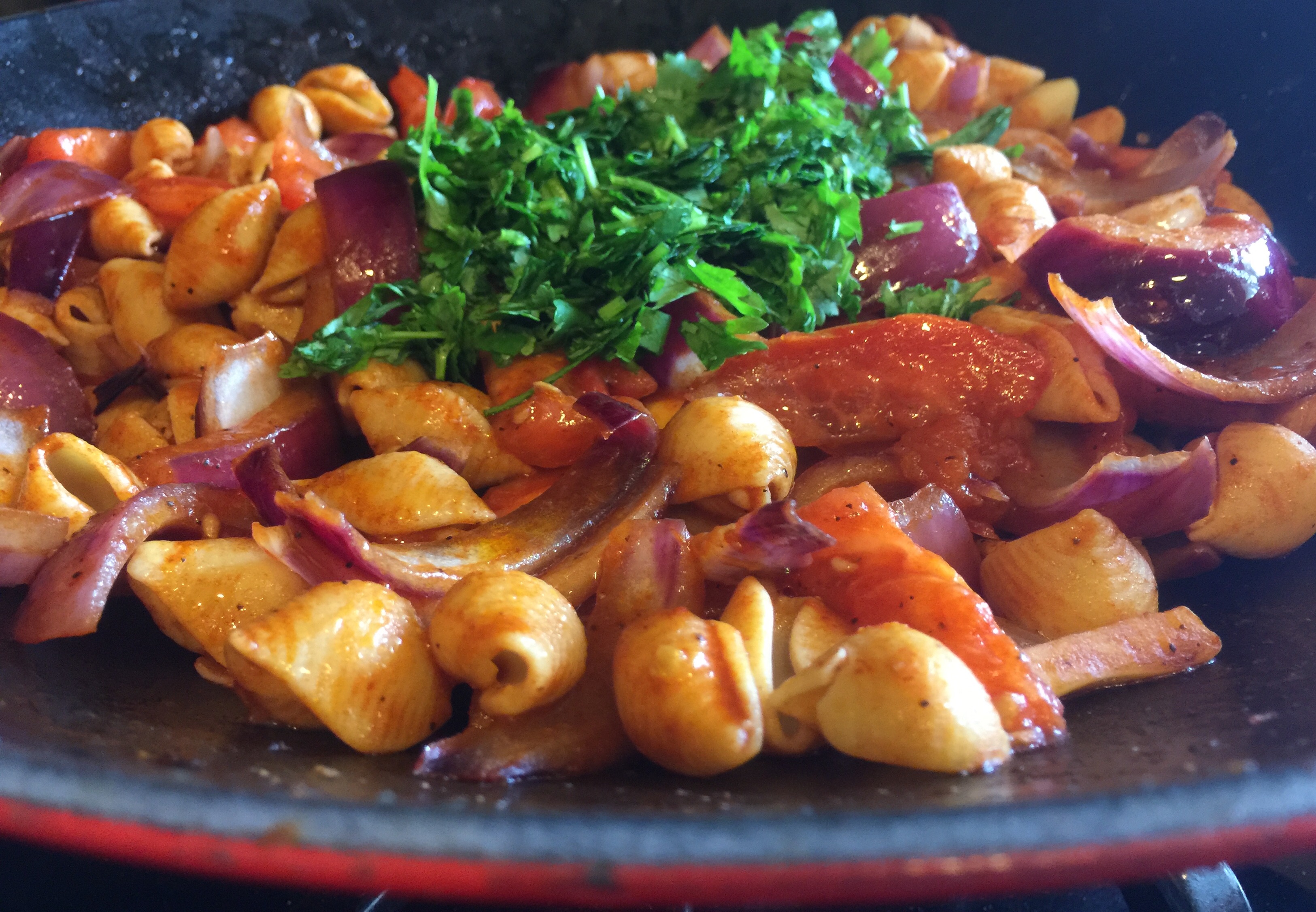 I couldn't resist working with a new food item and making it more super powered with some of my famous Peruvian superfoods. Here, I use Banza pasta which is made with chickpeas. Aside from the pasta being gluten free, it is also high in fiber, four times that of traditional pasta, and two times more in protein. A great choice for vegetarians and vegans. Here, I make the pasta in a saltado style, with tomatoes, cilantro and aji panca.
Serves: 4
Ingredients
2 tablespoons canola oil
2 red onions, cut into "sticks"
1 clove garlic, minced
1 tablespoon aji panca sauce
2 tablespoons balsamic vinegar
2 tomatoes, cut into "sticks"
2 tablespoons tomato paste
1/2 cup broth (vegetable or chicken)
1 box cooked Banza Pasta
1 to 2 teaspoons of cumin to taste
salt and pepper to taste
2 tablespoons chopped cilantro
Directions
1) Heat the oil and saute the onion and garlic.
2) Add the aji and vinegar to the pan. Cook for 2 to 3 minutes. Add the tomatoes, tomato paste, broth and pasta and mix well.
3) Season with salt, pepper, and cumin. Sprinkle with cilantro at the end and serve immediately.