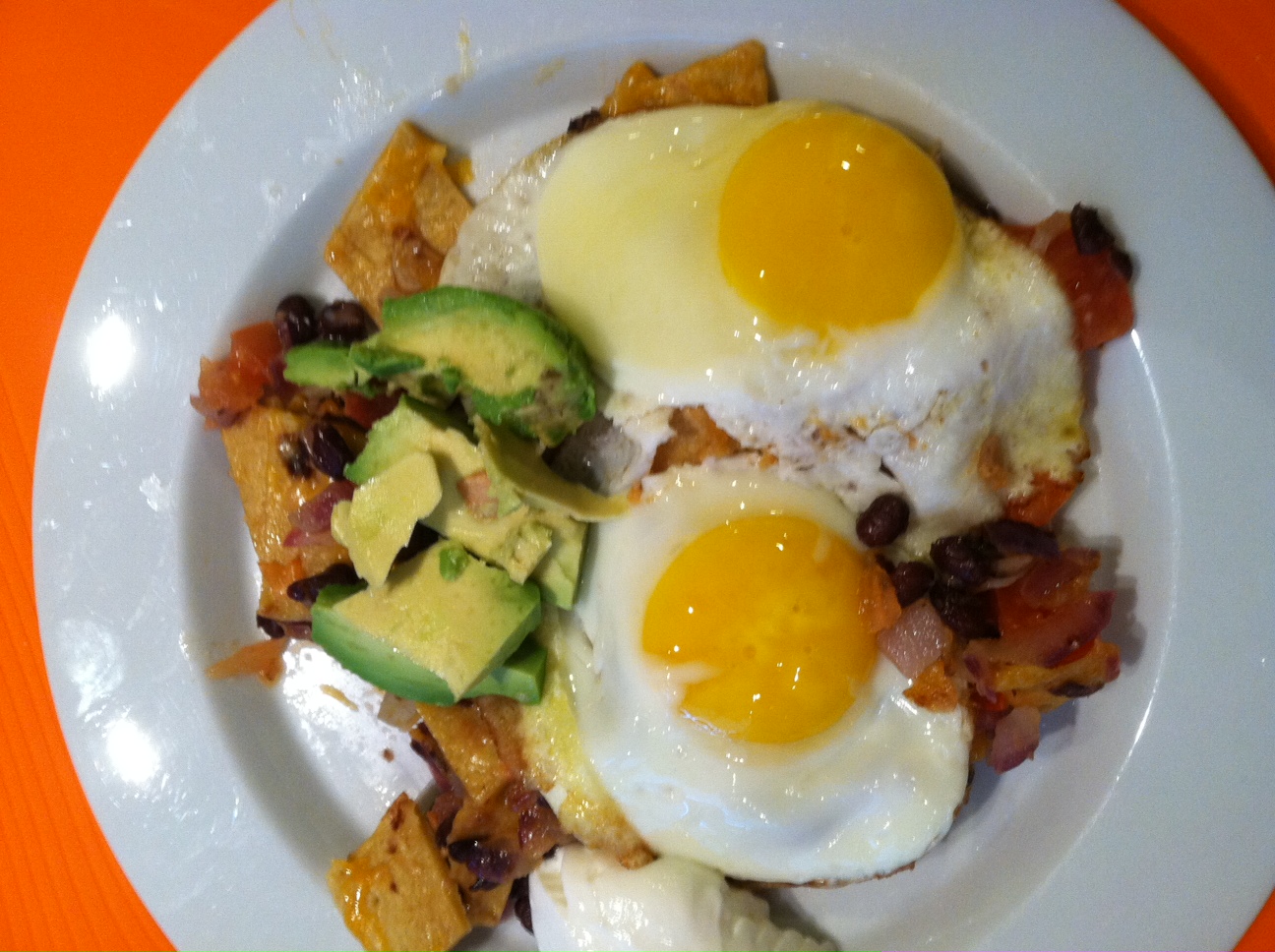 1 tsp olive oil
½ chopped red onion
2 cloves of sliced garlic
1 cup canned black beans
(2) 5" corn tortillas, cut in small squares
1 tomato chopped
2 ounces of light Mexican blend shredded cheese
2 whole eggs – sunny side up
½ Avocado (2 oz)
Instructions:
1. Sauté garlic, red onion with black beans for one minute
2. Add tortilla strips, continue cooking for another 2 minutes at low/med heat
3. Add tomato and stir all ingredients. Cook for another minute.
4. Sprinkle cheese on top
5. Turn off heat and cover frying pan until cheese is melted.
To serve, divide the black bean tortilla mix into two plates, put the two sunnyside up eggs on top of the mix, and next to that add a quarter slice of avocado and two tablespoons of low fat sour cream.
Freebies: 2 G&S, 2.5 Meat, 3 Fat, NSV 1.4