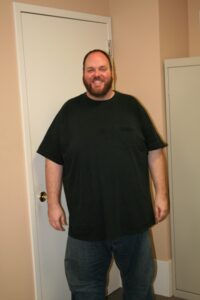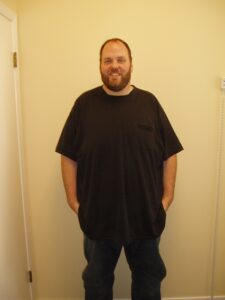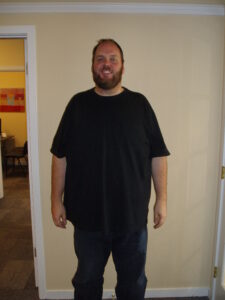 Announcement: People in my life have asking me tons of questions about my experiences this year with fitness, nutrition and weight loss in general.  Everything from what I'm doing, how I'm feeling, my life in the past, my plans for the future, changes, etc.  For an upcoming blog, I will be answering any questions you, the readers, might have for me.  So if you have questions for me that you'd like me to answer in an upcoming post, please email them to [email protected]
* * * * *
Over the five month stretch from June through October, I consistently averaged about 2.5 to 2.6 pounds of weight loss per week.  By mid-October, I was pretty confident that I would lose my 100th pound some time between Thanksgiving and mid-December.   But I recently went through a four week stretch where my net loss was only ONE pound.  I gained two pounds, then lost three, then gained three, and then lost three.  My weight loss was bouncing around between 83 pounds down and 86 pounds down.  It was driving me crazy because I'd enjoyed a relatively smooth ride up until this point.
I mentioned this to my friend Jeff and he suggested I write about this, even though I wasn't really taking about it with most people.  He said that this experience is a good reminder for me that I'm *earning* every single @#$%&! pound I lose.  I'd said a million times this summer that I was finding my new lifestyle to be relatively easy, but didn't realize until more recently (see my Week 35 blog "Meltdown") that this entire process has actually been, at times, a colossal, emotionally-taxing pain in my ass.  Even when I was doing better at it than I'm doing right now (my weight loss average since March has dropped to about 2.38 pounds/week), it still required a certain amount of concentration, patience, will power and emotional bandwidth — whether I'd realized it at the time, or not!
Looking over the weight spreadsheet I've been keeping since March, I took comfort realizing that I'd actually had a worse four-week stretch earlier in the year.  Weeks 7, 8, 9 and 10 reflected a net loss of ZERO pounds.  I'm sure at the time I was flipping out and thinking this game was over then.
And of course since then I've lost over 65 pounds.  Turns out the game was actually far from over.  So I need to remember to keep mindful of that, now.