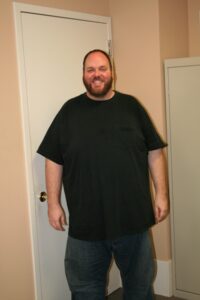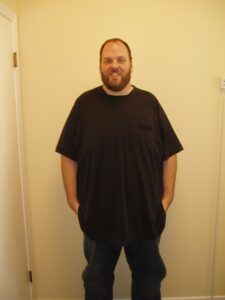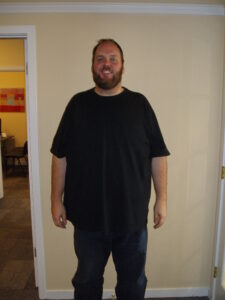 I've been in London for the last 9 days and it's been an amazing trip.  On Thursday I saw not one but two shows ("Much Ado About Nothing" starring Catherine Tate and David Tennant, and "Ghost: The Musical" based on the 1990 movie with Whoopi Goldberg and Patrick Swayze, coming to Broadway in 2012); both were stellar.  On Saturday I visited "The Doctor Who Experience" where the BBC had props, costumes and set pieces from the TV show "Doctor Who" on display (yeah, I'm a big fan.)  This afternoon I walked the famous Tower Bridge and really enjoyed the gorgeous views of this beautiful day.  But really, the highlight of the trip has been THE FOOD.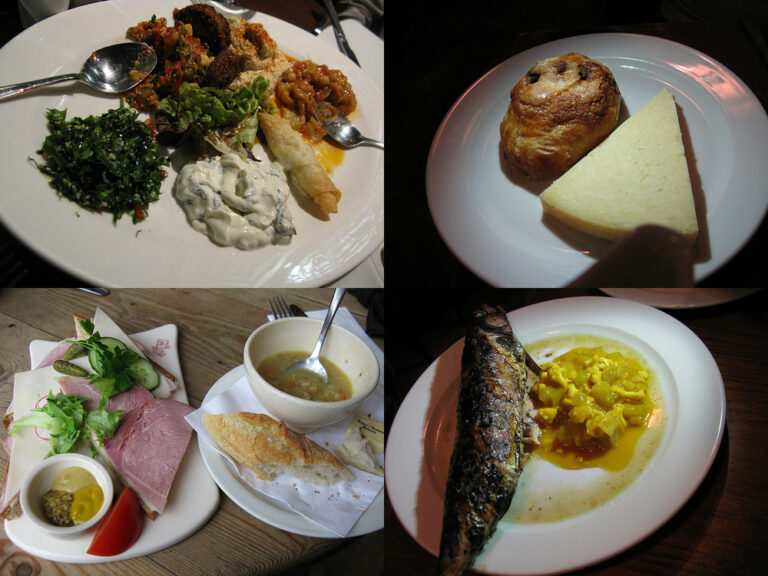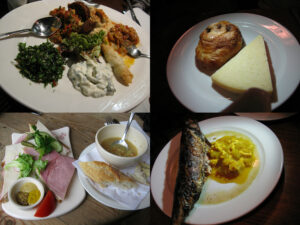 Tonight I met my friend Julian at St. John Bread and Wine on Commercial Street, where we enjoyed sharing a variety of small plates including pig's head stew (I love jowl), grilled mackerel with pickled kohlrabi and sorrel (pictured), foie gras and duck liver on toast, and eccles cake with Lancashire cheese (pictured).
Earlier in the week I met up with my friends Liz and Paul for Turkish food in Camden, including a massive vegetarian appetizer platter (pictured) containing humus, ispanak tarator, patlican soslu, tabuleh, borek, falafel, kalamar, and kisir.  For dinner that night I had a pretty juicy lamb shank on mashed potatoes.
While staying with my friends Rich and Jaime in Notting Hill, we enjoyed the mandatory fish and chips dinner (pictured) on Sunday.  Jaime and I enjoyed open faced ham and gruyere sandwiches with Scotch broth soup (pictured) for lunch on Friday.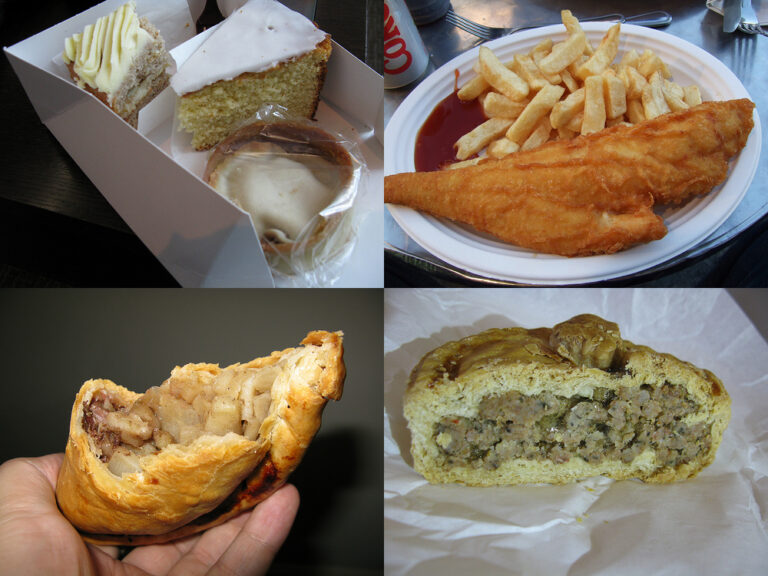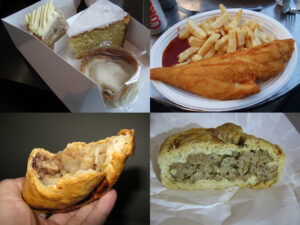 And I've been enjoying my meat pies from Burrough Markets!  Wild boar pie, Scotch beef pie, and of course traditional Cornish pasties with freshly diced potato, Swedish turnip, onion and steak! (all pictured)
Without a doubt, I've gained weight on this trip, but I've reached a good place with this mentally.  I've lost nearly 60 pounds in the last 6 months, if I gain a pound or two (or five?) on this trip, is it really a big deal to just lose it in a week or two?  No.  So I'm not going to sweat it.  Besides, both Sarah @ Eating Free and Billy @ DIAKADI have said that people often lose weight while on vacation, even when they eat a lot.  We'll see.  I leave for the U.S. on Monday and my weigh-in at Eating Free is scheduled for Wednesday…in next week's blog we'll see how I did, weight-wise.