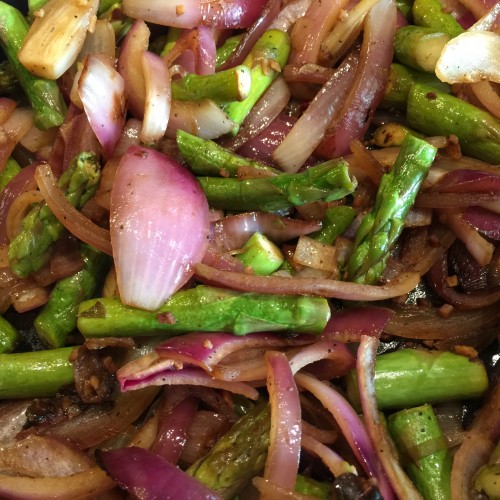 Asparagus is in season and ready to rock! Rich in iron, fiber, potassium, and vitamins A and C, not to mention booming with folate at about 60% of your daily recommended intake per 5 oz. serving, this nutritiously-dense, low-caloric delight makes for the perfect spring time snack.
To celebrate Spring, a recreated a classic stir-fry, but with a Peruvian twist by adding cumin, aji paste, soy sauce, and balsamic vinegar- yum! This dish pairs well with any meat and complex carbohydrate such as quinoa, purple potatoes, or brown rice. Given stir-fry often keeps well; make an extra few servings to save as lunch-time leftovers for up to 5 days.
Serves 4
Ingredients:
1 tablespoon cooking oil
1 bundle of asparagus, cut in 1-inch pieces
2 medium red onions, cut into strips
1 clove garlic, minced
1 tablespoon aji amarillo paste (or mild chili paste)
2 tablespoons balsamic vinegar
3 tablespoons slow-sodium soy sauce
2 teaspoons ground cumin
Directions: Heat the oil in a large saute pan or wok over medium-high heat. Once the oil is hot, add the asparagus, onions, garlic, aji, vinegar, soy sauce, and cumin to the pan. Stir to combine and cook for 1 to 2 minutes longer.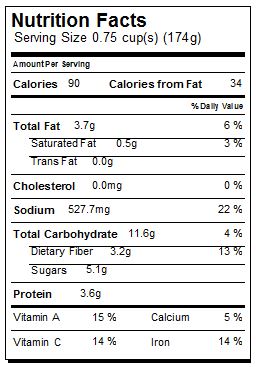 More Peruvian superfood recipes from Whole Body Reboot are available on Amazon.