Here are three food waste solutions and a food-waste-friendly recipe to help reduce the amount of food that is thrown out in your household.
I have partnered with the California Avocado Commission to share key tips to reduce food waste, including a delicious one-skillet recipe.
One-third of all food in the United States goes uneaten. The Environmental Protection Agency estimates that in 2018, about 81 percent — 20.3 tons — of households' wasted food ended up in landfills or combustion facilities.
As a dietitian, I'm always looking for ways to reduce food waste and transform individual ingredients into delicious and nutritious meals. So here are simple tips to reduce food waste, with a recipe that shows you how simple it can be to take action.
1. Scan Your Refrigerator and Pantry Before Going to the Store
Check the vegetable drawer in the refrigerator for produce items that may be tucked away. Next, take a look at your pantry or cupboard before shopping. There may be a can or two hiding in the back or produce items that could make perfect additions to your meal. Make sure to follow good food safety and storage guidelines — first in, first out (FIFO). Make note of the "best by" or "use by" dates, and put the items that will go bad first, in the front.
To reduce food waste, avoid buying more than you can use in a reasonable time frame. You may even surprise yourself with what you can create with the items on hand.
2. Choose in Season Produce
Seasonal eating often ties to what is available locally, which benefits the local community. To help you navigate the options, grocery stores often note what is locally grown.
I often tell my clients to stick to in-season produce to get the most flavor and nutrients. Plus, out-of-season fruits and veggies can be less flavorful. So, by learning what's in season, not only will their taste buds be happy, but they will also have less food waste.
Fresh California Avocados are available seasonally (spring through summer) and are one of the stars of my food-waste-friendly recipe below. .
3. Use More Canned and Frozen Foods
If you aren't taking advantage of canned and frozen foods, you're missing out. In addition to fresh foods, many canned foods also provide nutrient-dense dietary options, often at a lower price, with longer storage potential.
Research found that, "Frequent Can Users consume more nutrient-dense food groups such as fruits, vegetables, dairy products, and protein-rich foods, and also have higher intakes of 17 essential nutrients including the shortfall nutrients — potassium, calcium and fiber — when compared to Infrequent Can Users."
Don't forget that you can also freeze fresh food that might go bad before you have a chance to use it. For example, you can freeze avocados to extend the California Avocado season!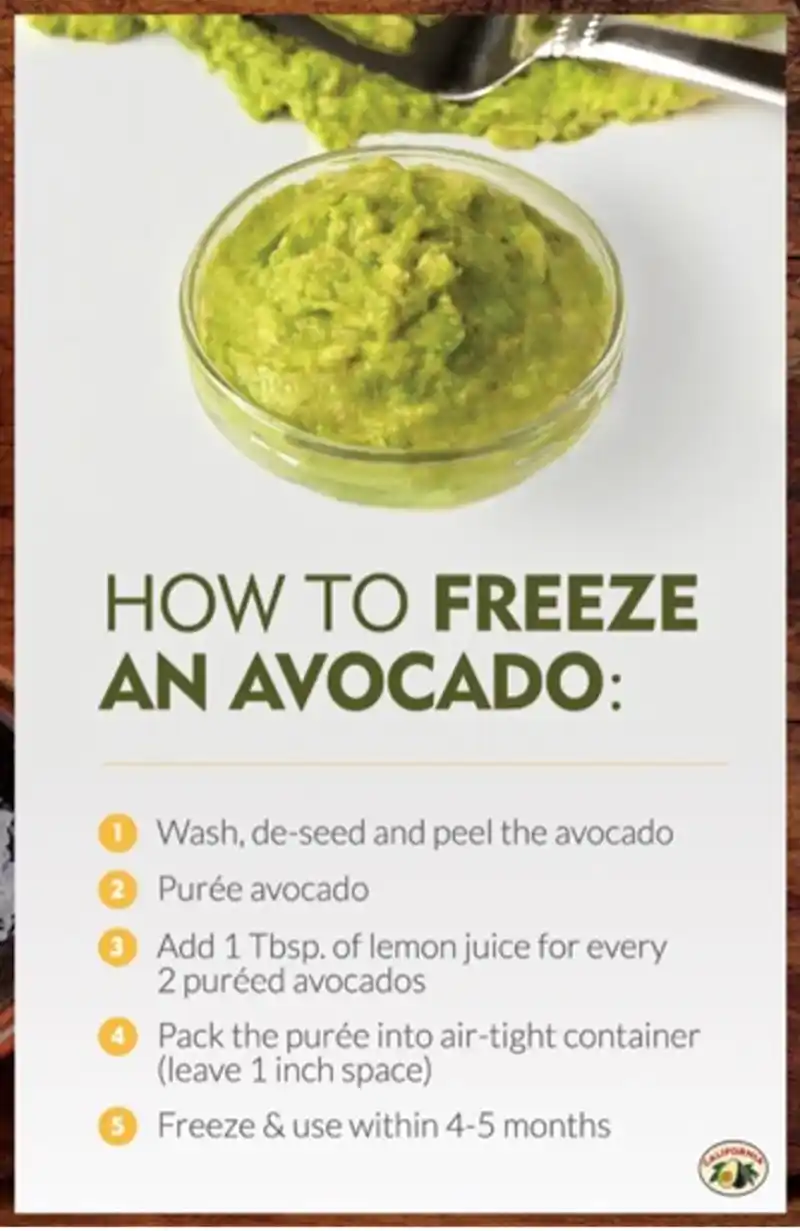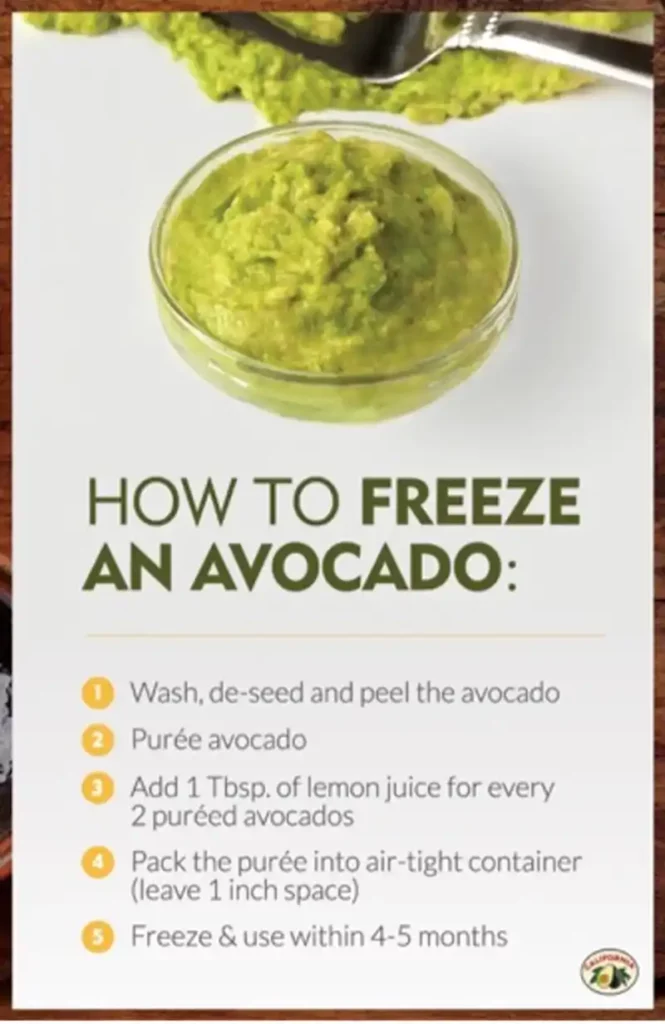 Recipe to Reduce Food Waste
I created a recipe taking these food waste tips to heart to show you how simple it can be to take action. It's a Warm Chicken Sausage, Veggies and California Avocado dish. The meal requires minimal cooking time and can be prepared without a lot of planning ahead.
The combination of fresh, frozen, and canned produce provides a nutritious and budget-friendly meal that the whole family will love, while also reducing food waste.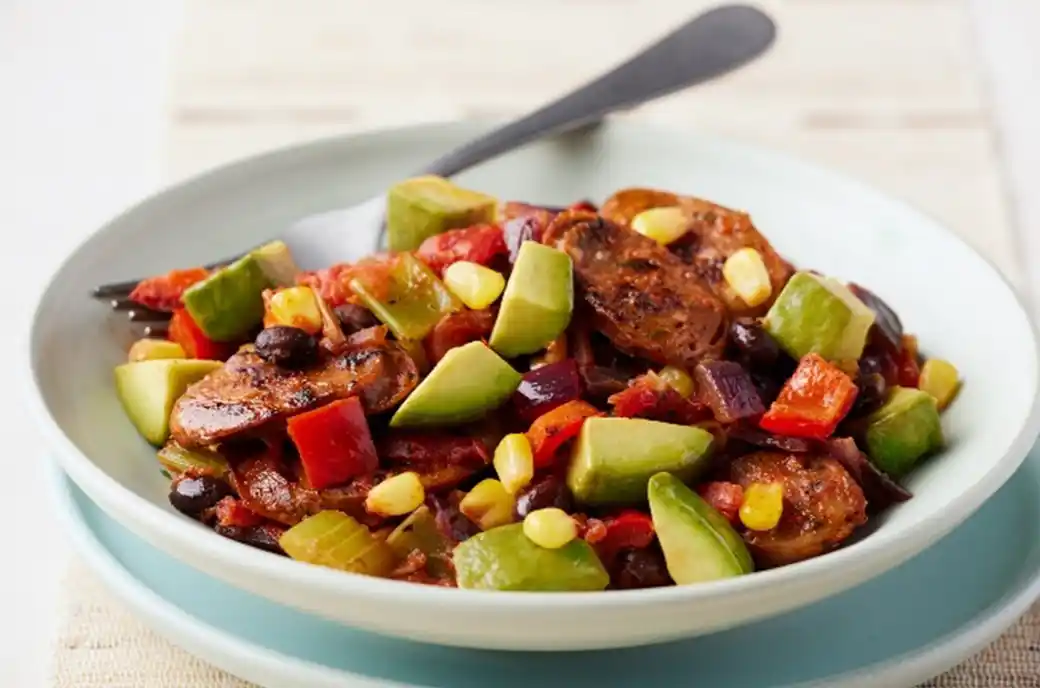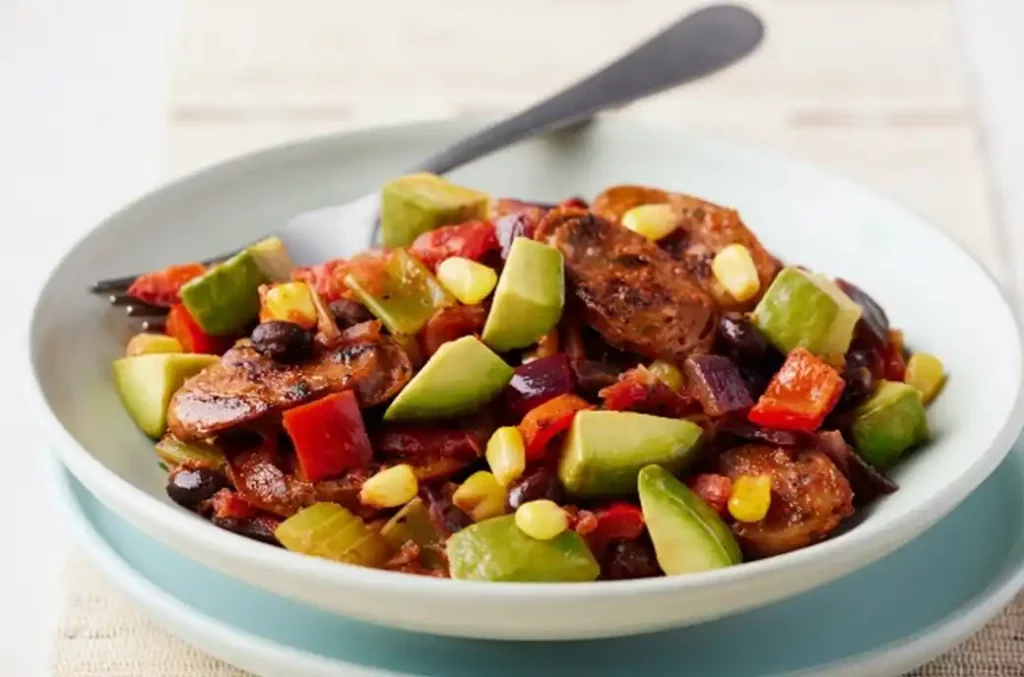 Health Benefits of This One-Skillet Meal
This recipe is easy to make, nutritious, and is a one-skillet meal. It is elevated with fresh seasonal California Avocados, which are a heart-healthy superfood that offer a widely loved texture and flavor.
Carotenoids
In California Avocados, the greatest concentration of beneficial carotenoids is in the dark green fruit of the avocado closest to the peel. To get to the heart-healthy nutrient-dense fruit directly under the peel, one should nick and peel the skin from the avocado.
Fiber
This recipe uses many foods that provide fiber. Like vegetables – beans, peas, and lentils are excellent sources of fiber. Diets rich in healthy foods containing fiber, such as some vegetables and fruits, may reduce the risk of heart disease, obesity, and type 2 diabetes. Healthy avocados are a good source of fiber and a great fresh fruit option to help boost fiber intake. Fiber can help control your blood sugar, maintain your digestive health, and keep you feeling full and help with weight management.
Things to Remember About Reducing Food Waste
Reducing food waste doesn't have to be an overwhelming task. Start small and focus on one thing at a time—whether eating more seasonally available fruits and vegetables or incorporating more frozen or canned foods.
You'll be surprised what delicious recipes you can make using fresh in season produce combined with canned and or frozen fruits and vegetables.
For additional avocado nutrition information and more delicious recipes visit California Avocados.