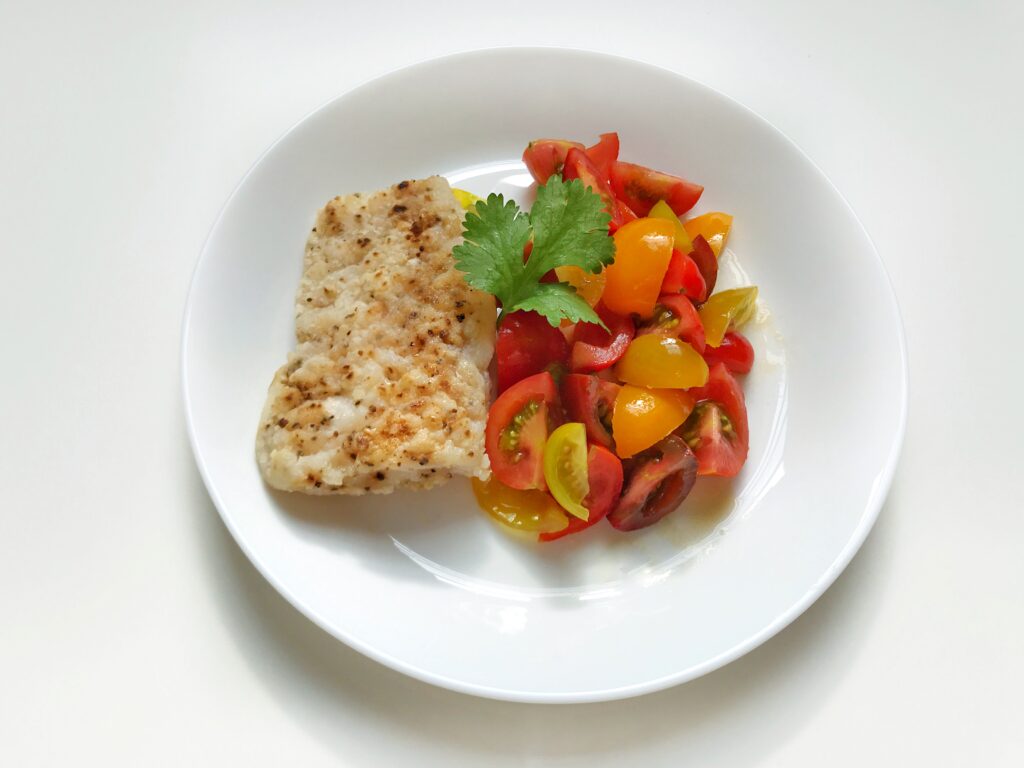 #Pescatarian 
This is a very simple but delicious pan seared white fish. It is paired with a refreshing but juicy tomato salad.
Servings:  5
Serving Size:  3 ounces of fish
Ingredients:
15 ounces tilapia, cleaned, patted dry
1/2 cup cornstarch
1 tablespoon salt
1 tablespoon pepper
1 tablespoon olive oil
12 ounces cherry tomatoes, quartered
Directions:
1. In a flat plate, mix together cornstarch, salt, and pepper
2. Lightly coat the tilapia in cornstarch mixture on both sides
3. Over medium-high heat, add oil to the pan
4. Gently lay down the tilapia on the pan and cook for 5 minutes on each side until it reaches an internal temperature of 145F
5. Plate a portion of the fish on a plate and serve with cherry tomatoes
Chef's Note:
I like to use cornstarch because it produces a lighter texture as compared to flour. This recipe can be substituted with all-purpose flour if cornstarch is not available in your pantry.