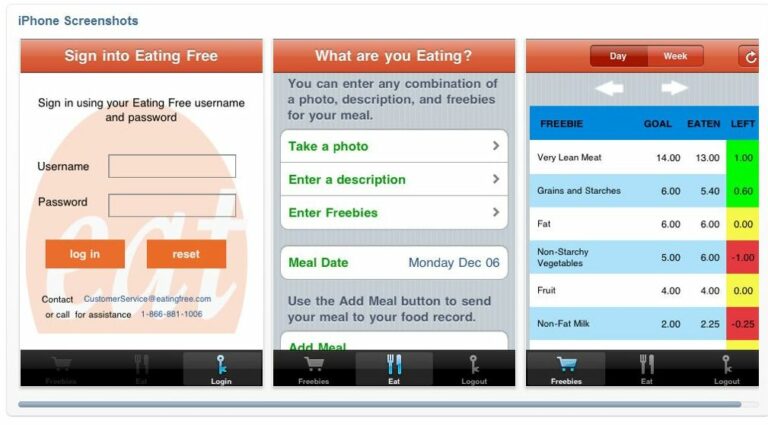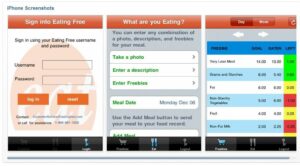 I am happy to announce that the Eating Free companion iPhone App has arrived.
The Eating Free companion iPhone App is finally here.  And naturally, it's free!  Just go to the iTunes store online, search for "Eating Free," and download the app onto your iPhone, iPod Touch, or iPad.  You can log in to the app with the same information you use on your computer.
From now on, whenever you're on the go, you'll be able to review daily and weekly freebies, take pictures of your meals, write reminder notes, and submit valuable information to your main Eating Free account.  What a great way to help you stay on track with your weight management goals while you're on the road in town or out of the country.
You must be a member of Eating Free in order to use the iPhone app.  To join and become a member for FREE just click the JOIN NOW button from the home page.