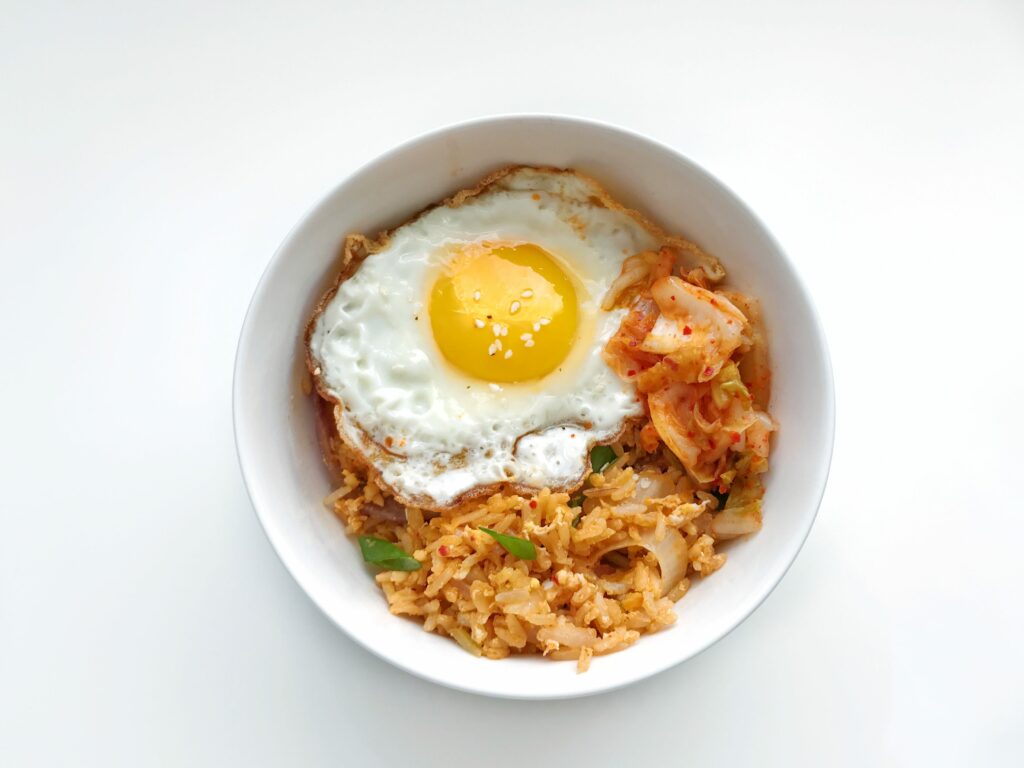 #Vegetarian 
Kimchi is a great source of probiotics because it is fermented cabbage. Did you know that if probiotics are not handled with the correct temperatures, it won't be beneficial to your gut. This recipe tries to keep the probiotics in kimchi alive to keep your gut healthy!
Servings: 4
Serving Size: 3/4 cups
Ingredients: 
1/2 tablespoon sesame oil
1/2 tablespoon canola oil
1/2 cup onions, sliced
1 egg
2 cups brown rice, cooked, cooled over night
1 teaspoon soy sauce, low sodium
1 pinch of MSG
1 cup kimchi, sliced
1 egg, fried sunny side up
1 stalk green onions, chopped
1 pinch sesame seeds
Directions: 
1. In a large pan over medium heat, add sesame oil and canola oil.
2. Add onions and sautee.
3. Once onions are slightly brown, add egg and scramble.
4. Add brown rice, soy sauce and MSG. Stir until everything is completely heated.
5. Remove pan from heat and quickly stir in the kimchi.
6. Serve immediately and top with fried egg, green onions and sesame seeds.